This Bamboo Treehouse Is The Ultimate Adult Fort
by mathew_jedeikin, 6 years ago |
2 min read
---

Better yet — it's solar powered!
The eco-friendly treehouse suite at Mexico's Playa Viva resort will make you want to immediately start planning a vacation. Located north of Acapulco, in Juluchuca, the Playa Viva caters to guests looking to stay somewhere that's both visually stunning and ecologically sustainable. And let's face it: Who in their right mind wouldn't want to vacation in a treehouse?
The beachfront, 700-square-foot suite is made from bamboo and uses solar power to generate electricity for lighting and hot water. So not only is it spectacular looking, it's totally green, too!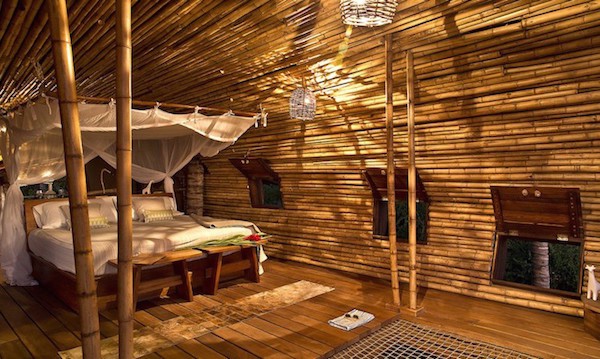 The treehouse was designed by Deture Culsign, and the creators say they wanted to "visually intrigue and highlight sustainable strategies to deliver a natural immersive guest experience." Apparently, the treehouse only took six months from initial design meeting to completion.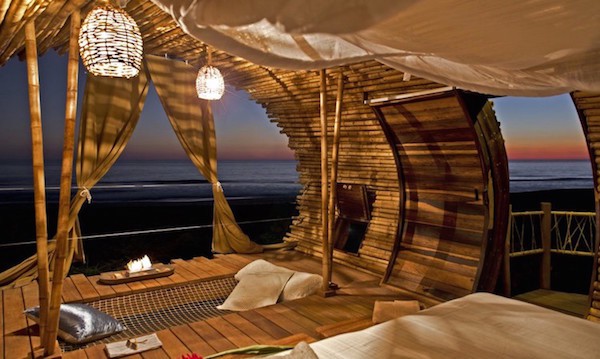 According to Playa Viva's website, you can rent the treehouse for between $445 and $620 per night, though there's an additional fee if three more adults or children stay in the room.
The main level of the suite features a king bed, a private bathroom and a lounge area with a two-person hammock. There's a second bed on the bathhouse level and the nightly rate includes three meals per day, non-alcoholic beverages and daily yoga.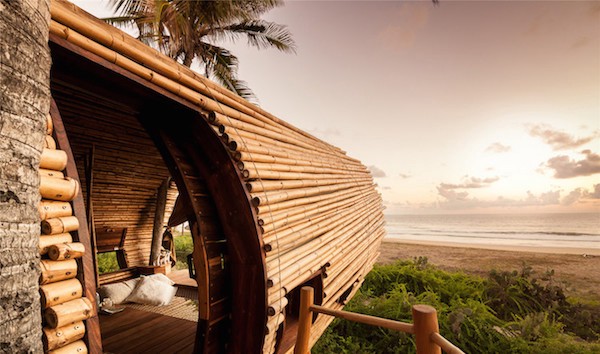 The resort sits on 200 acres of lush vegetation full of wildlife, as well as an Aztec archeological site, a turtle sanctuary and a garden that supports many of the farm-to-table meals offered in the all-inclusive package. Beyond yoga, the Playa Viva offers plenty of activities to keep guests busy, from outdoor adventures like hiking and kayaking, to indoor actives like massages or facials at their luxurious spa. So you can literally sleep in a treehouse after a day of being pampered. Talk about the ultimate vacation experience!
✕
Do not show me this again