Beach Pajamas Used To Be A Thing And We Need Them Back
by alyssa_girdwain, 6 years ago |
2 min read
---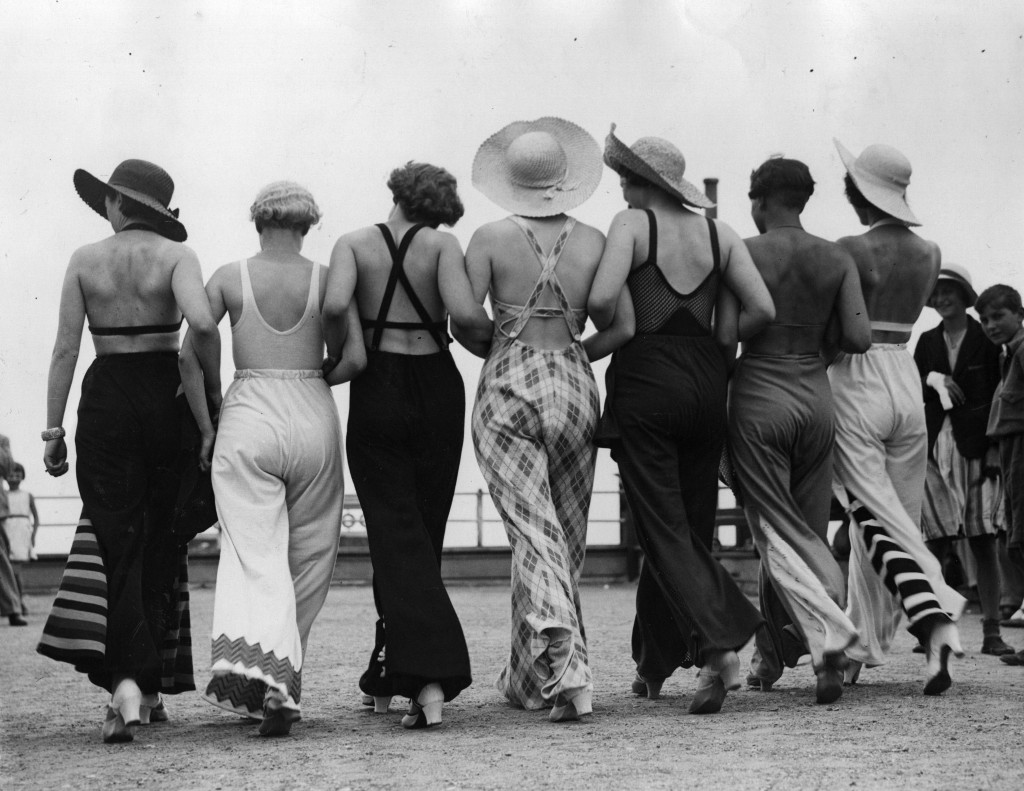 These ladies knew what was UP.
Coco Chanel once said, "It is always better to be slightly underdressed." For this article's purpose, let's say that was in response to the haters who questioned her fashion choice to don beach pajamas as she languorously strolled along the water at the Riviera resort town of Juan-les-Pins in the early 1920s.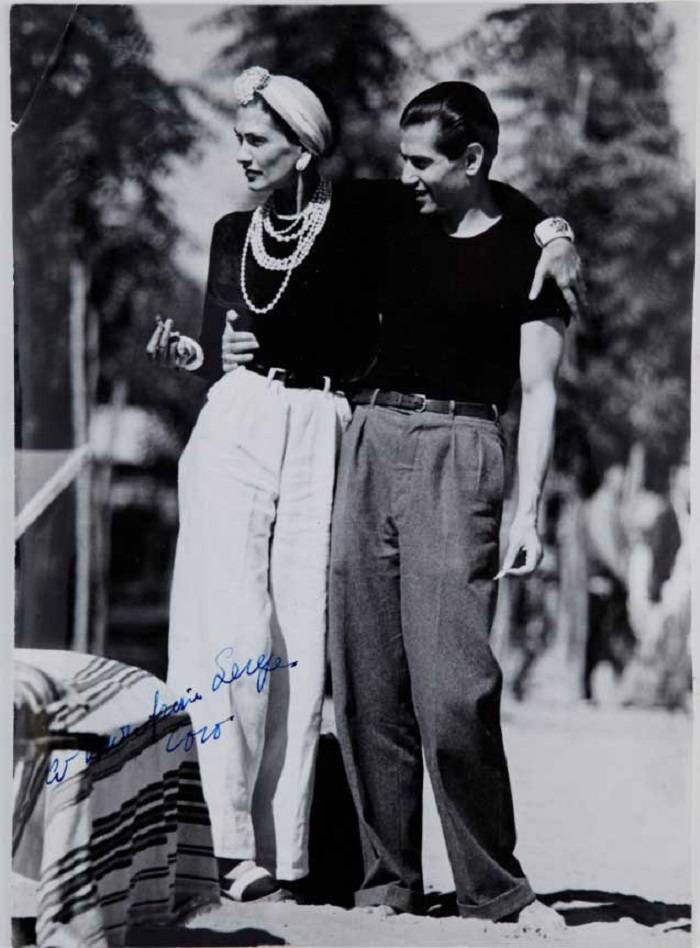 Post World War I, Chanel's influence popularized the beach pajama: flowy, wide-legged trousers that are equal parts elegant, free, relaxed and practical for any yacht ride. They are the ideal languid pant — pastel colored or brightly decked out in an Art Deco print and preferably paired with a loose-fitting top — for vacationers to waltz through postcard-worthy coastal towns. Men owned the pajama style before then, but the interwar embrace of androgynous style saw more women wearing them. They became the unofficial uniform of the sophisticated modern woman — especially if she often checked into wealthy resorts during the summer months.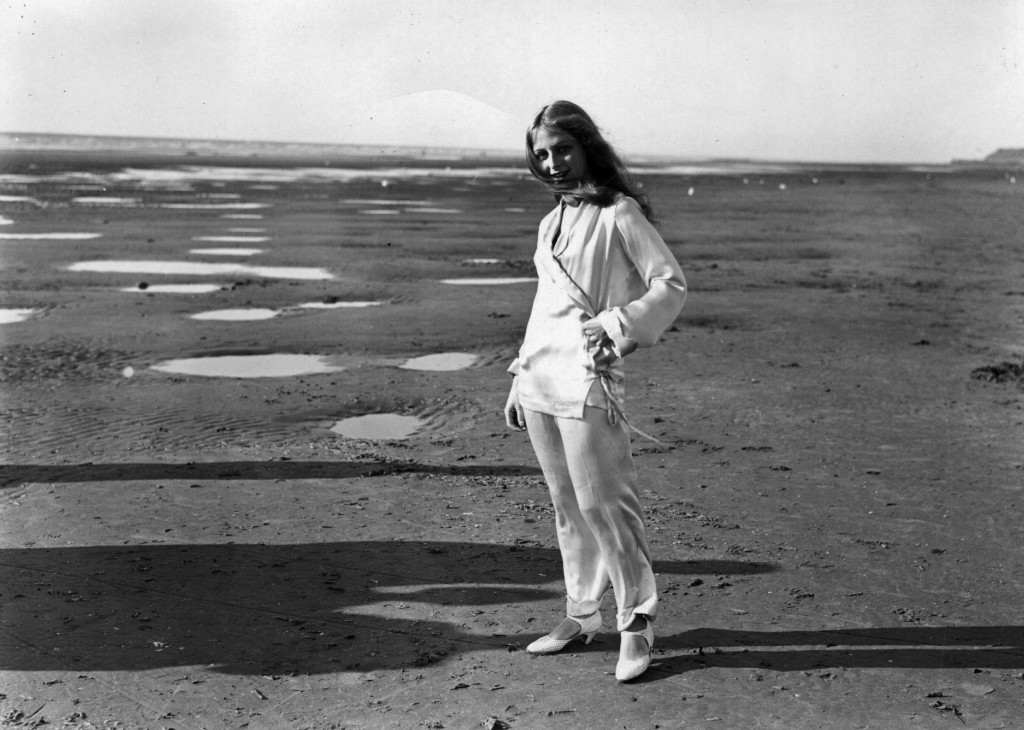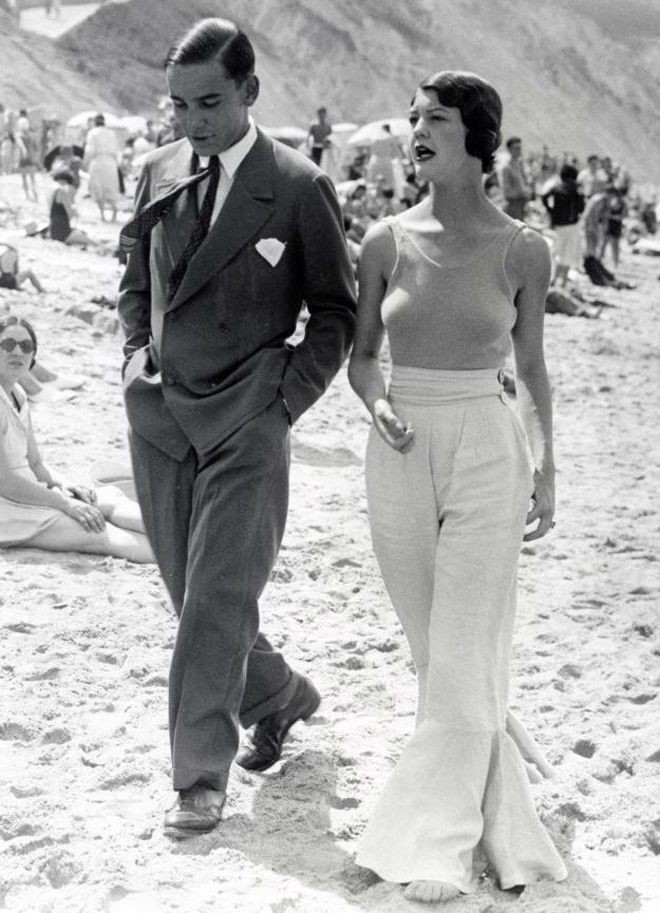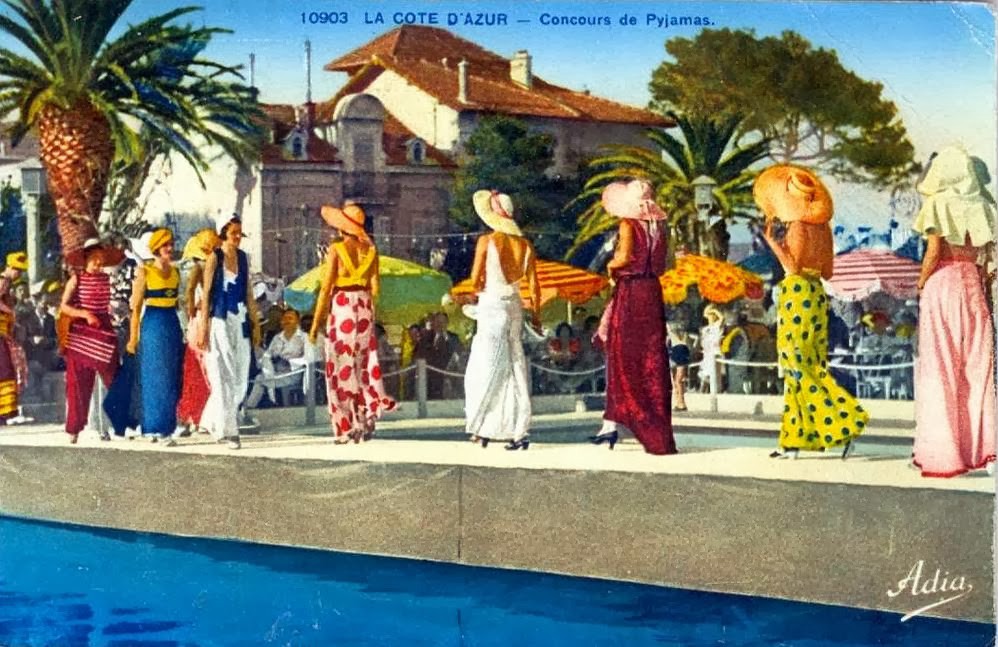 Beach pajamas continued their conquest through the 30s, as American and British women fell for their allure after seeing glamorous movie stars styling them. Their popularity dropped off after World War II when feminine silhouettes replaced androgyny. The new hot fashion trend on the beach were cheeky bikinis. Later in the 60s and 70s, beach pajamas made a resurgence, this time known as palazzos.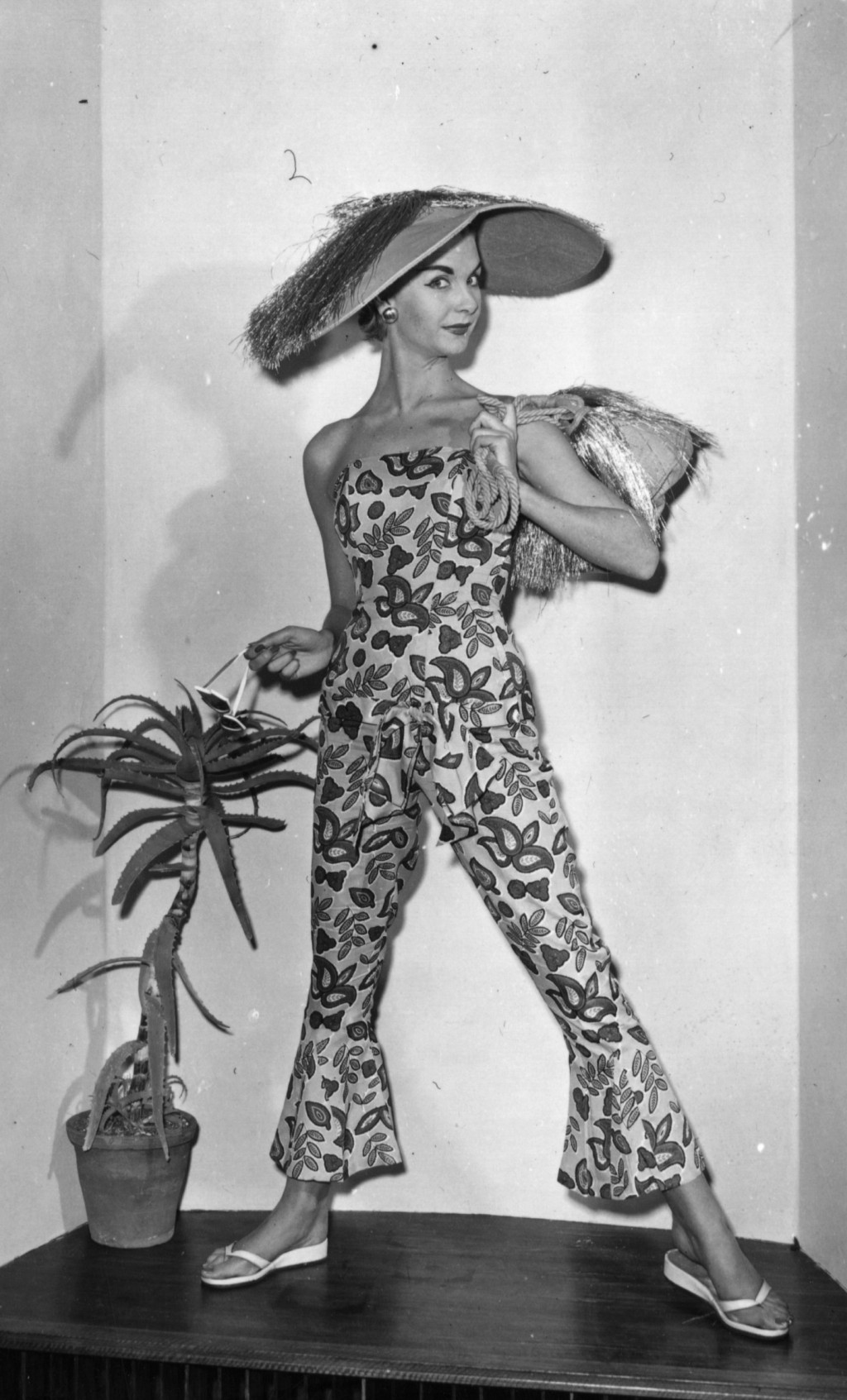 The beach pajama is the versatile piece we need to take us through 2017 in comfort and in style. Do you have a tropical vacation this summer and want to look breezy and beautiful? If you're grabbing cocktails with the ladies at the new rum club down the street from the office, a breezy pant is ideal. Maybe you're getting ready for a night of foxtrot dance lessons — even better. Or, maybe you're playing hostess for a night and want to exude ease to make your guests feel relaxed? All cases for a pair of beach pajamas.
Here's where you can grab a few pairs in 2017: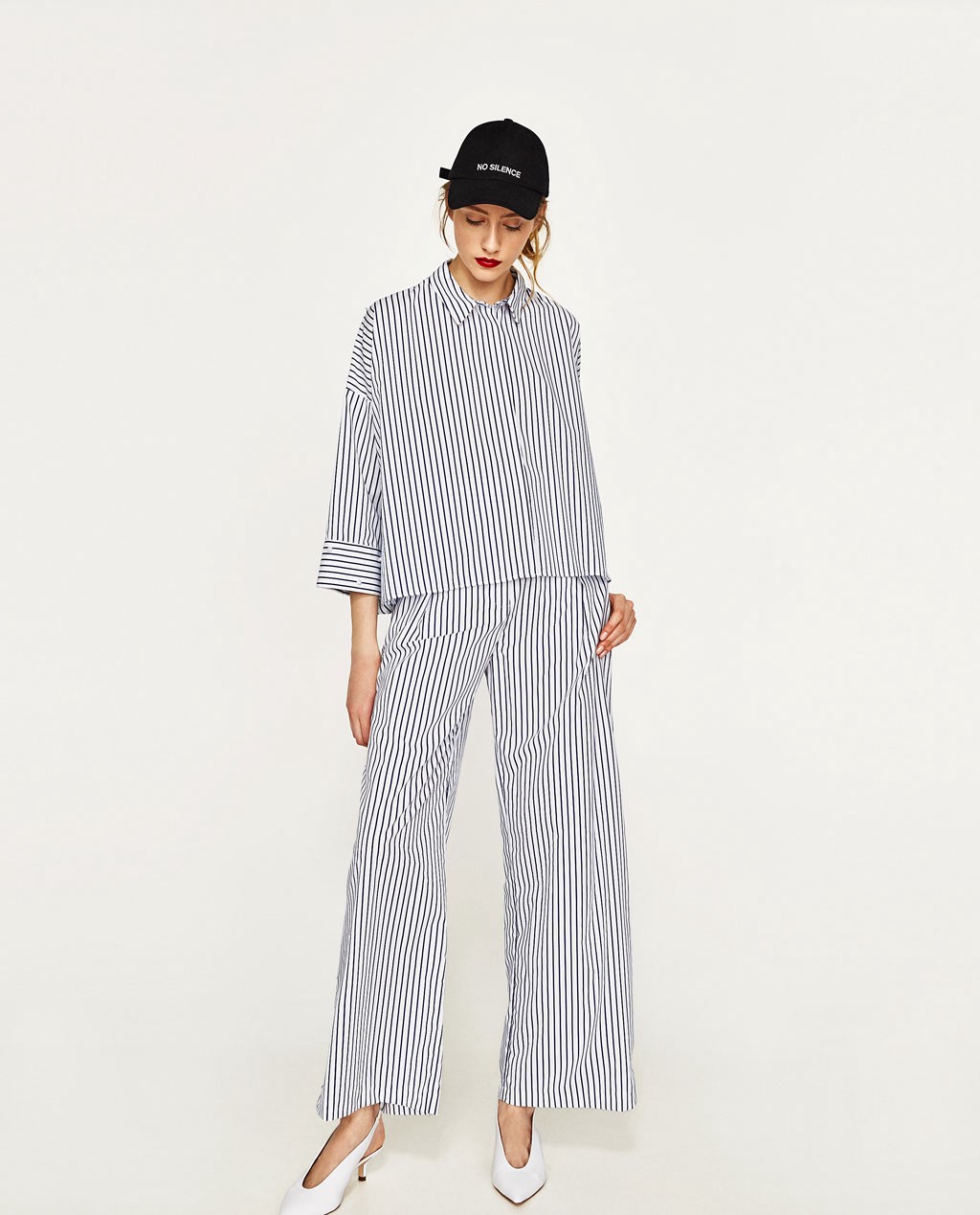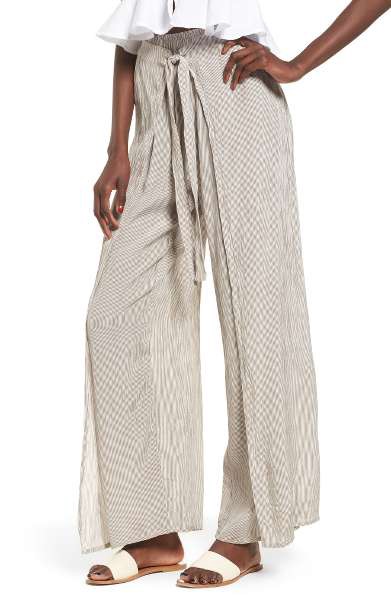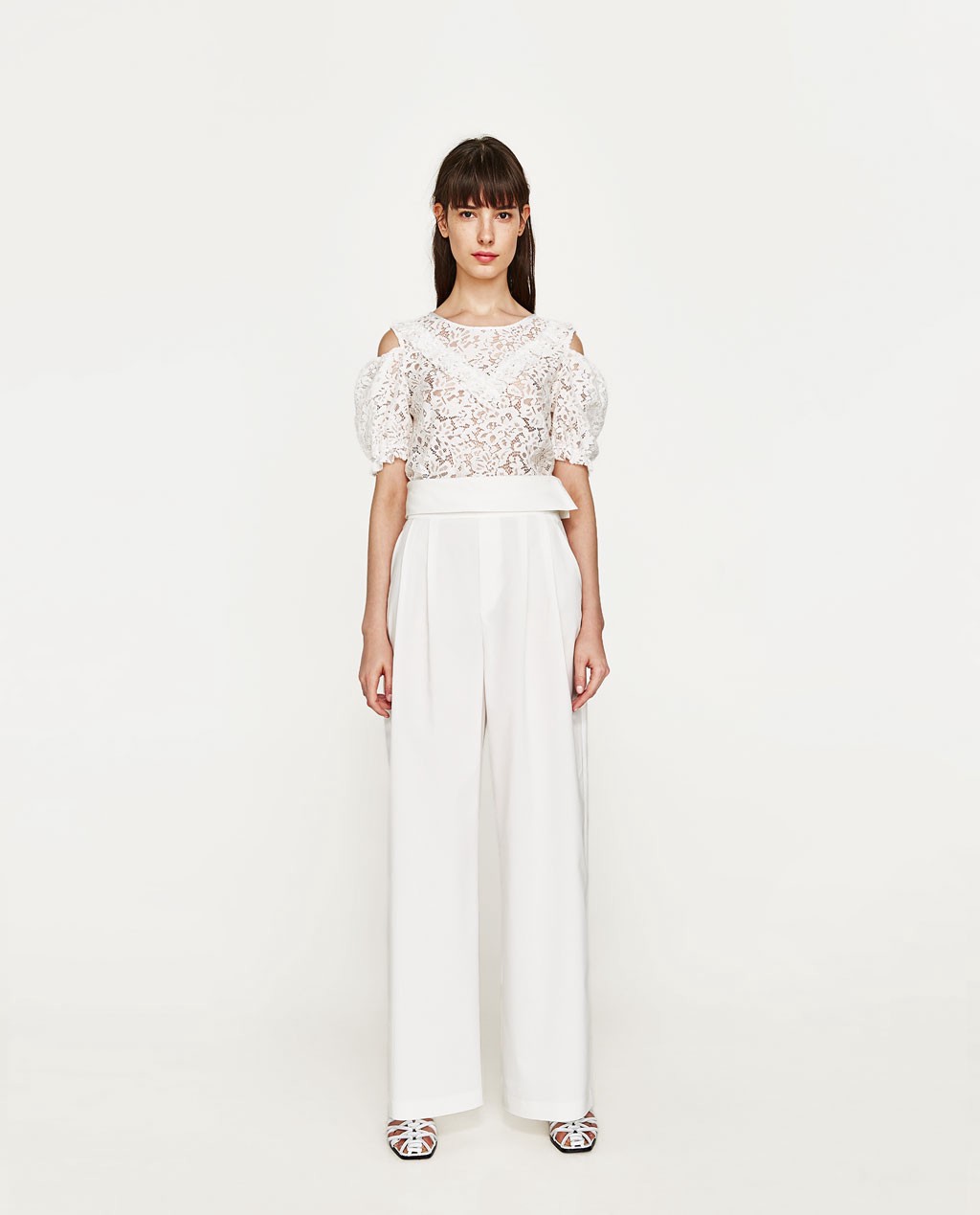 It's time to get comfy, ladies.
✕
Do not show me this again