Watch The Northern Lights At This Floating Sauna Hotel
by diamond_brown, 5 years ago |
2 min read
---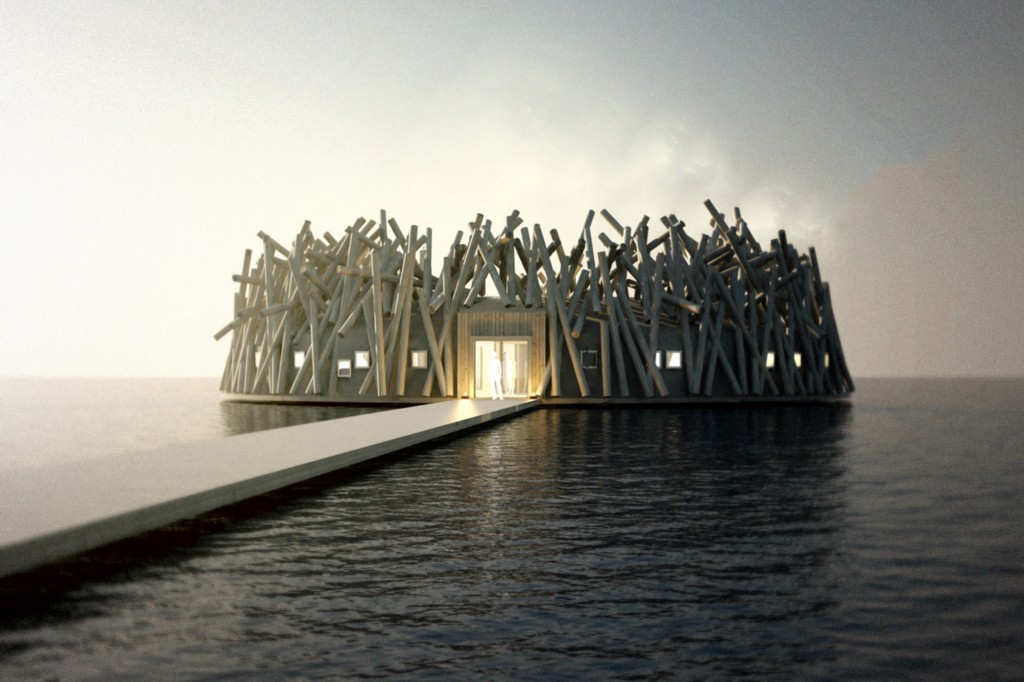 You'll definitely want to add this to your bucket list.
Have you ever dreamed of seeing the Northern Lights? People trek from all over the world to catch a glimpse of the natural phenomenon. Thanks to a new hotel, you can not only see the Aurora Borealis, but relax under it.
The creators of Sweden's famed Treehotel recently announced plans for their newest project, Arctic Bath. This unique spa hotel floats in the remote Lule River in the Laplands of Northern Sweden, giving its guests the best seat in the house.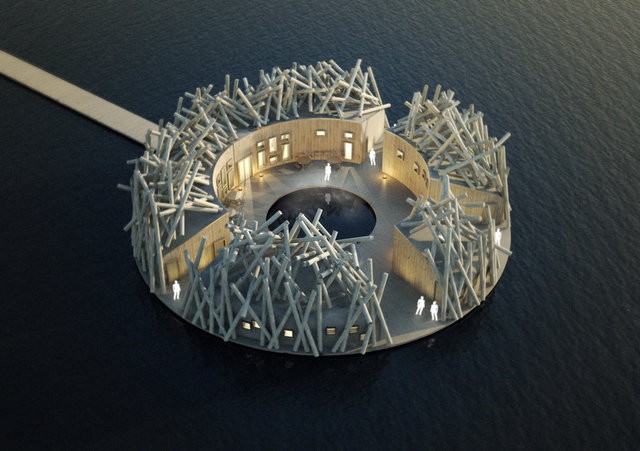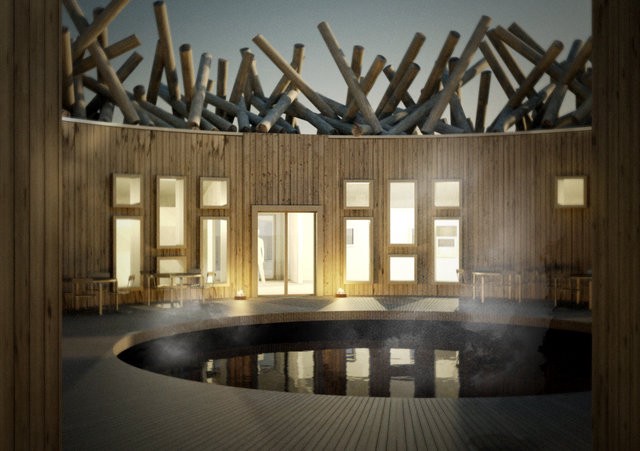 The hotel's design pays homage to the country's forest, subtly giving the illusion of timber floating down a river. The main hub is circular, featuring a cut out in the center to create a mini bath opening directly into the river. The pool is kept at 39 degrees Farenheit. If that sounds cold, you're absolutely right—guests can take a cold water plunge followed by a hot sauna, which is an old Arctic tradition. All features are available year round, even when the river freezes.
Surrounding the pool are saunas, spa rooms, a lounge, bar and restaurant. The hotel, which has a capacity of just 12 guests, is anchored so that it stays in place. To enter, guests walk down a long wooden walkway from the mainland.
The hub connects to six guest rooms, roughly 270 square feet each. The rooms feature a relaxing, minimalist interior that won't distract you as you watch the sky. It's pretty much like having your own secluded apartment right under the stars.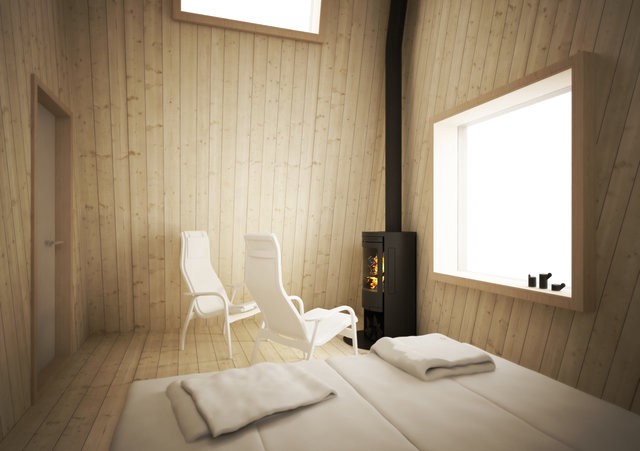 Unfortunately, the hotel isn't opening until later this year, so it's not accepting reservations just yet. Be sure to keep an eye out on their website, though — you could be one of their first guests.
✕
Do not show me this again