Because Of 3D Printing, This Baby's Life Was Saved. You'll Never Believe This
by N/A, 9 years ago |
2 min read
|

1739
A two-week-old baby at the Morgan Stanley Children's hospital in New York was facing a life or death surgey due to their CHD, or Congenital Heart Defect.
The surgeons were stumped at first, but turned to the world of 3D-printing for the answer to their problem.
The result was nothing short of phenomenal.
---
Since the conception of 3D-printing, medical experts and science enthusiasts have raved about the possibilities for 3D-printing organs, opening up the opportunity to save countless lives by such a process.
While this instance of 3D-printing may not have been exactly what many have had in mind for the "end game" of 3D-printing organs, it was what surgeons in New York credited for saving the baby's life.
While performing the surgery, the surgeons weren't sure how to handle the baby's heart, which had holes and unusual defects all over the place. They used an MRI to scan the heart, and printed out an exact replica.
They were then able to use the replica as a sort of simulator for the heart, and come up with a comprehensive plan for surgery. It ended up being a success!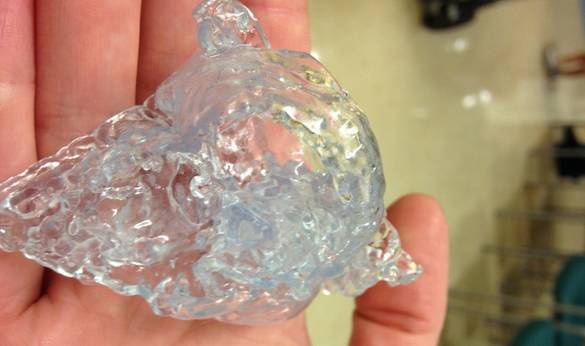 We're excited to share with you this exciting step forward for science, and beautiful story. We hope you enjoyed it as much as we did!
✕
Do not show me this again