10 Adorable Facts About Koalas...They Don't Just Hug Trees For No Reason
by N/A, 9 years ago |
1 min read
|

893
---
1. Koalas are picky eaters. They only like about 30 out of 600 kinds of eucalyptus trees.
Because they eat so much eucalyptus, they can smell like giant cough drops.
2. Koalas can only stay awake for four hours per day.
Their diet of eucalyptus leaves doesn't give them much to work with, including energy.
3. Koala fingerprints are almost identical to human ones.
But their hands are covered in warts.
4. Despite popular opinion, koalas do need to drink water in order to survive.
5. Some koalas have chlamydia.
And by some, we mean a lot - about 50 to 90 percent of the female population! It's one way the koala population stays under control.
6. Koalas exhibit more lesbian behavior when they're in captivity.
The homosexual encounters can last twice as long as the heterosexual ones, and involve up to five koalas.
7. Koala mothers make "pap" for their babies.
It's a kind of soup they make internally and excrete.
8. Koalas are not bears!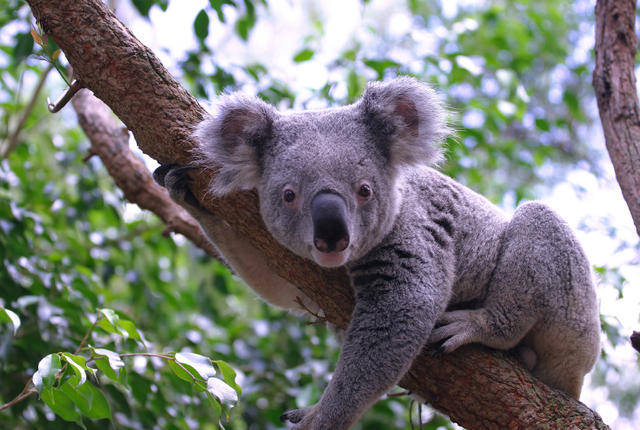 Even though their scientific name, "Phascolarctos cinereus," means "ash-grey pocket-bear," they belong to the marsupial family.
9. Koalas stay cool by hugging tress.
The hotter the temperature gets, the closer they'll hug the tree to their body.
10. Albino koalas are incredibly rare.
But they're just as adorable! They have white fur and pink eyes.
✕
Do not show me this again