27 Baby Shower Cakes That Will Traumatize You
by N/A, 9 years ago |
1 min read
|

132669
Whoever designed these baby shower wedding cakes need to be STOPPED and fast!
---
Child birth is a beautiful thing.
But there's one thing for sure...
It can get a little messy.
And it isn't the most pleasant thing you've laid eyes upon.
So, the question of the day is...
WHO THE HELL WOULD WANT TO EAT THIS?!
I have the answer: NO ONE!
I don't want to eat your fetus (I'm actually anti-cannibalism).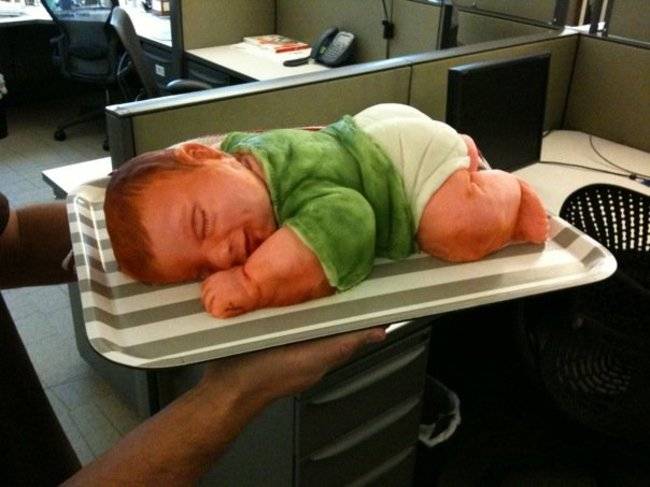 Nor do I want to eat a replica of your uterus.
So please, do us all a favor...
And stop the madness when it comes to sweets at your baby showers.
✕
Do not show me this again