The Reason One News Anchor Wore The Same Suit For A Year Is Pretty Awesome
by N/A, 9 years ago |
2 min read
|

310
No one noticed when the Australian anchor wore the same suit every day for a year, even though his female anchor would receive complaints and crticisms regularly about her wardrobe.
---
Karl Stefanovic is the co-host of Australia's Today and is well known and liked for being fun and goofy when on air.
Like this time, when he anchored the show still drunk from the night before.
To his "interview" of the infamous Grumpy Cat.
Well Stefanvoic just spent the last year proving himself to not only be fun, but also quite the feminist.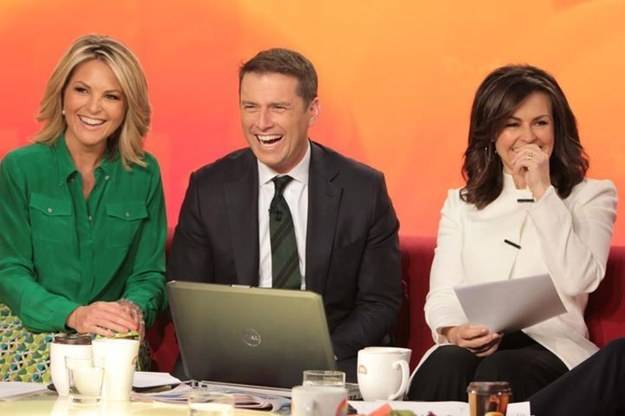 The Australian Newspaper The Age reported Stefanvoic had been wearing the same blue suit on air for the past year, with not one viewer noticing.
"No one has noticed; no one gives a shit. But women, they wear the wrong colour and they get pulled up. They say the wrong thing and there are thousands of tweets written about them," he told the paper.
Stefanovic changes his shirts and ties regularly, but the suit remains the same.
"I'm judged on my interviews, my appalling sense of humor - on how I do my job. Whereas women are quite often judged on what they're wearing or how their hair is," he told the paper.
Stefanovic's co-host, Lisa Wilkinson still receives regular fashion criticism from viewers, like this letter; Who the heck is Lisa's stylist? Whoever it is has Lisa in some shocking clothes. Today's outfit is particularly jarring and awful. Just my
You can see Wilkinson speaking on sexism in the media from a 2013 lecture here.
✕
Do not show me this again