15 Alternate Uses For Your Coffee Pot That Will Make You A Master In The Kitchen
by N/A, 8 years ago |
1 min read
|

282
Any college student can tell you that when space is tight you're looking for any way to reduce how much you have to use to create a quick and easy meal. Well these tips use something that is in almost any college dorm; your coffee machine.
---
1. Boil hot dogs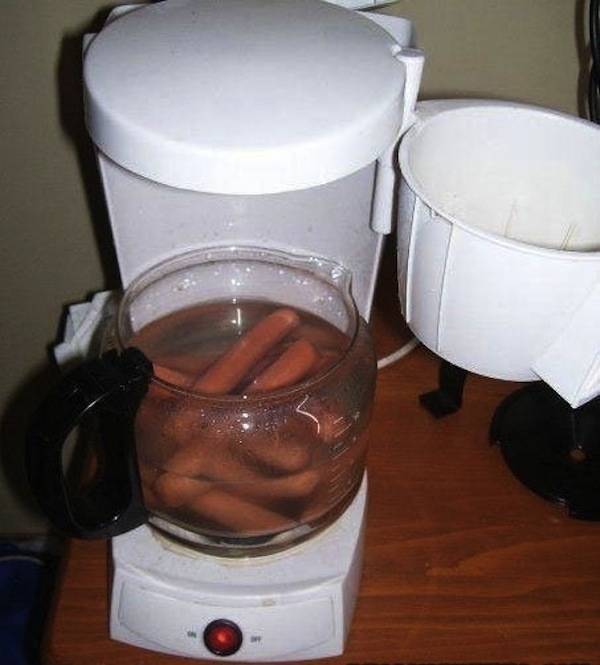 2. Lasagna
3. Corn on the cob
4. Chocolate fondue
5. Tea
6. Ice cream
7. Chicken wings
8. Poach chicken
9. Steamed veggies with couscous
10. Pancakes with blueberry sauce
11. Potato leek soup
12. Ramen
No college dorm would be complete without it.
13. Sushi
14. Hard boiled eggs
15. Meatloaf
✕
Do not show me this again