These 21 Harry Potter Clues Show Why J.K. Rowling Is Genius
by N/A, 8 years ago |
6 min read
|

33237
Yes, the books are absolutely amazing, but did you realize they're also incredibly smart?
---
1. When Snape first speaks to Harry, he asks him "Potter! What would I get if I added powdered root of asphodel to an infusion of wormwood?"
In the Victorian language of flowers, asphodel is a lily that means "my regrets follow you to the grave" and wormword not only means "absence" but symbolizes bitter sorrow. That whole passage could possibly be interpreted that Snape was saying "I bitterly regret Lily's death" right when he met Harry.
2. The Weasley twins once pelted Voldemort in the face with snowballs
3. In the movies, the door to Dumbledore's office is literally a "Griffin Door"
4. Hedwig is named for St. Hedwig, the patron saint of dead children
Many people believe she is named for the patron saint of orphans, but that is St. Jerome Emiliani.
5. Sirius was the favorite of the Greek gods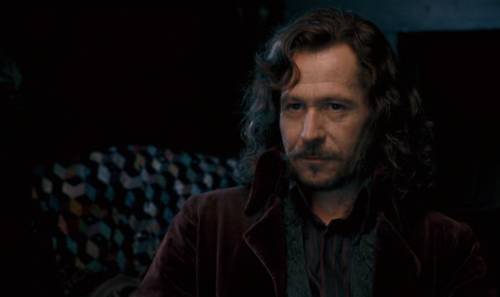 Greek mythology says that Orion cared for his dog Artemis so much that a star was put up for the companion. This star is Sirius, the brightest star in the sky. And what do you know, Sirius' Animagus is a dog!
And while we're on name origins; Albus means "white" in Latin
And! In second century Britain, the governor was named Clodius Albinus. Albinus attempted to take the thrown and ended up in an alliance with another contender, Septimus Severus.
6. Diagon Alley goes diagonally, where as Knockturn Alley is a place you wouldn't want to be at night
7. When Harry finds himself in Borgin and Burkes in "Chamber of Secrets" he sees a large black cabinet inside
It's the same cabinet used to sneak Death Eaters into Hogwarts in Half-Blood Prince.
8. Ron's Patronus takes the form of a Jack Russell terrier
Jack Russell terriers are known to chase all sorts of animals considered vermin, including otters.
And of course, Hermione's Patronus takes the form of an otter
9. Professor Trelawney says she won't sit at a table with 12 people already at it in Prisoner of Azkaban
"I dare not, Headmaster! If I join the table, we shall be 13! Nothing could be more unlucky! Never forget that when 13 dine together, the first to rise will be the first to die!"
Then, two books later in Order of the Phoenix, Sirius is the first person to stand from a table of 13
Later in that book, he becomes the first of the group to die.
Then, in Deathly Hallows, only 13 make it back to the Burrow after the Seven Potters encountered Voldemort
Lupin was the first person to leave and go look for Mad Eye Moody's body. During the Battle of Hogwarts, he's the first person to die.
10. The number 7 is obviously a very important number in the Harry Potter series
11. Each of Voldemort's Horcruxes were destroyed by a different person
Harry destroyed the diary, Dumbledore destroyed the ring, Ron destroyed the locket, Hermione destroyed the cup, Crabbe destroyed the diadem (inadvertently with the fiendfyre), Voldemort destroyed the Horcrux inside Harry and Neville cut of Nagini's head. 
12. After Harry and Dudley are attacked by Dementors, he tries to explain what they are to Uncle Vernon...
However, Aunt Petunia already knows. She says she heard about them when "that awful boy" told Lily.
Harry believes she is talking about James, his father, but in reality, Snape told Lily about them.
13. In one of Dumbledore's memories from Half-Blood Prince that Harry sees, he watches Tom Riddle ask Dumbledore for a job at Hogwarts
After Dumbledore tells him no, Voldemort becomes angry, and accuses Dumbledore of being "omniscient as ever."
Dumbledore simply replies saying "No, no. Merely friendly with the local barmen."
In the next novel we learn this barman is in fact Dumbledore's brother, Aberforth
14. In Prisoner of Azkaban, Trelawney says to Harry, "I think I am right in saying, my dear, that you were born in midwinter?"
Of course Harry is born in July, so Trelawney's prediction is written off.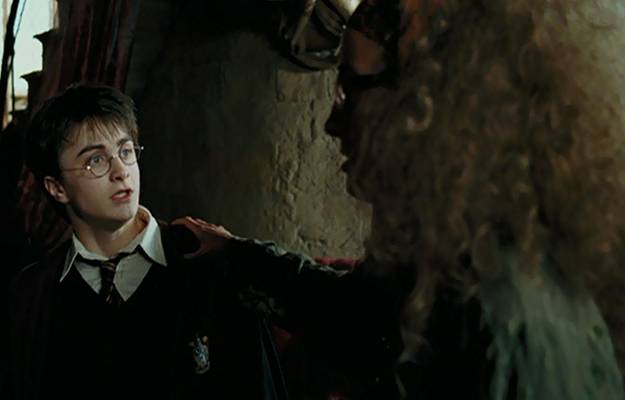 However, Voldemort was born in mid-winter. Later in the series we learn that Harry was accidentally turned into a Horcrux, and had some of Voldemort's soul within him. That piece of the soul is what Trelawney was sensing.
15. A Squib is someone who is born to a wizard family but has no magical powers of their own
Well Squib also means a broken firecracker, or one that should create sparks, and cannot.
16. By the end of the series, all four Marauders are dead.
They died in reverse order of which they were named on the map. 
17. When Harry and Cedrick are transported to the graveyard in Goblet of Fire, there is a large yew tree near the grave of Tom Riddle Sr.
Voldemort's wand is also made of Yew.
18. The Dark Mark is a skull with a snake for a tongue
This mark signifies those who have the ability to speak to snakes, a trait that Voldemort shares with Slytherin, which enforces his belief he's the heir to Slytherin.
But there might be some other inspiration. When the Basilisk comes out of the mouth of Salazar Slytherin in the Chamber of Secrets, it looks an awful lot like The Dark Mark
19. Harry and Ron make up predictions for Harry to finish their Divination homework in Goblet of Fire, and their predictions actually end up coming true
They end up predicting the events of the Triwizard Tournament.
They first say he will be in danger of burns, then that he will lose a treasured possession. Next they say he will be stabbed in the back by someone he thought was a friend, and finally he will come off worse in a fight.
Harry had to face a dragon in the first task, then lost Ron and Hermione when they were put in the lake. Professor Moody then betrayed him, and that led to his fight with Voldemort in the graveyard
20. There's this sad and amazing theory of the books
Somehow though, they seemed to forget that Sirius died.
Bonus fact! When you Google "wingardium leviosarr" this is what comes up
✕
Do not show me this again