23 Photos From History That It Are Impossible To Forget Once You've Seen Them
by N/A, 8 years ago |
4 min read
|

2973
Learning from history is one of the most valuable ways to educate ourselves as human beings. 
---
1. Thich Quang Duc after setting himself on fire. He was protesting the Diem government of South Vietnam.
2. Dorothy Counter endures atrocious harassment from white students after schools in Charlotte, North Carolina were first integrated.
3. The destruction cause by a tornado in Alabama and several victims comforting one another.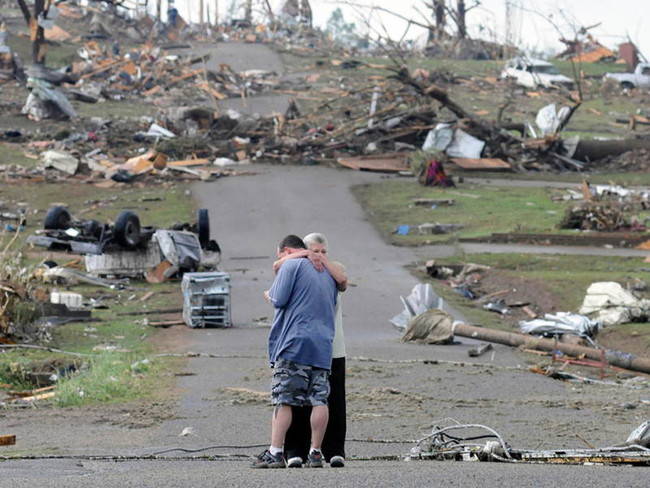 4. The Harvest of Death, a photo by Timothy O'Sullivan, shows soldiers killed in the Battle of Gettysburg.
5. Tropical storm Hanna caused tragic amounts of destruction in Haiti. This is a young boy trying to push a stroller after the storm had hit.
6. The Hindenburg caught fire and startled and devastated the world.
7. Apollo 11 put men on the surface of the moon.
8. The Mars rover Spirit was able to capture unbelievable photos of the planet.
9. Robert Capa's moving photo of the heroics on D-Day.
10. Lee Harvey Oswald was shot while being transferred by Jack Ruby, a club owner.
11. A Pearl Harbor survivor hugs an Iraq war veteran in an emotional moment.
12. After the World Cup, Pele and Bobby Moore share a fun moment together.
13. A Russian soldier pauses for a moment to play an abandoned piano in Chechnya.
14. Another captivating Robert Capa photo. This one is of a soldier being taken down in the Spanish Civil War.
15. This photo is of a Sudanese girl. She is being eyed by a vulture. The absolutely shocking degree of sadness of this photo was important in bringing international attention to hunger in Africa.
16. A young girl draws her interpretation of "home" on a chalkboard. The young girl grew up in a concentration camp.
17. Terri Gurrola gets to see her daughter after she served in Iraq.
18. A baby is rescued from the destruction of the tsunami in Japan.
19. This photo by Elliott Erwitt was one of many that attempted to capture the incredibly dehumanizing practice of segregation in the American South.
20. The photo that brought everyone's attention to the horror of the Kent State Massacre.
21. A man named Horace Greasley standing up to Heinrich Himmler, the Nazi commander.
✕
Do not show me this again