7 'Simpsons' Conspiracy Theories That Are Actually Believable
by N/A, 8 years ago |
2 min read
According to these Simpsons fans, things may not be exactly as they seem. 
---
1. Homer Simpson is able to keep his family living an affluent lifestyle because he's continued to collect royalties from his time in the Be Sharps.
2. The reason Moleman keeps coming back after deadly incidents is that there are actually multiples of him.
3. Maude Flaunders actually wanted Ned dead, and was a total sociopath.
4. Homer has actually been in a coma ever since the 'So It's Come to This: A Simpsons Clip Show' episode where he's crushed by a vending machine, and that's why the later episodes are so surreal.
5. The Simpsons live in Springfield, Maine, as opposed to the many other Springfield possibilities.
6. Each member of the Simpson family is actually a genius in their own right, but Lisa simply chooses to act on it and explore her intellect.
7. Springfield is actually outside of time and space, and exists in a Tesseract. This is why it can change its location to be ultimately anywhere, and it can be as large as necessary without being unrealistic to fit within the United States.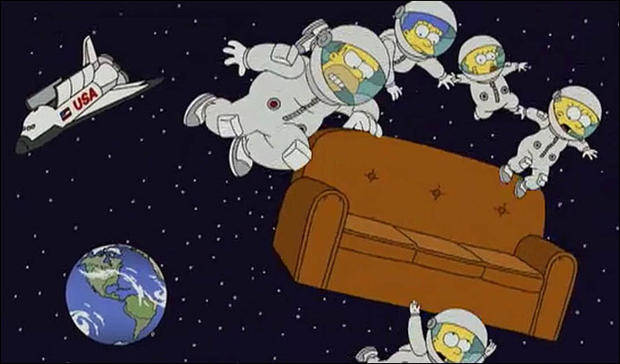 ✕
Do not show me this again