This Artist Creates 3D Book Covers You Can't Help But Judge The Book By...In A Good Way
by N/A, 8 years ago |
2 min read
Never judge a book by its cover...unless of course, it's the work of Aniko Kolesnikova's. Then definitely do.
---
Since 2009, making and binding books has been one of Aniko Kolesnikova's greatest passions.
But as you can see, it's not the books themselves that are so incredibly impressive...
It's their beautifully ornate covers, that Kolesnikova sculpts by hand.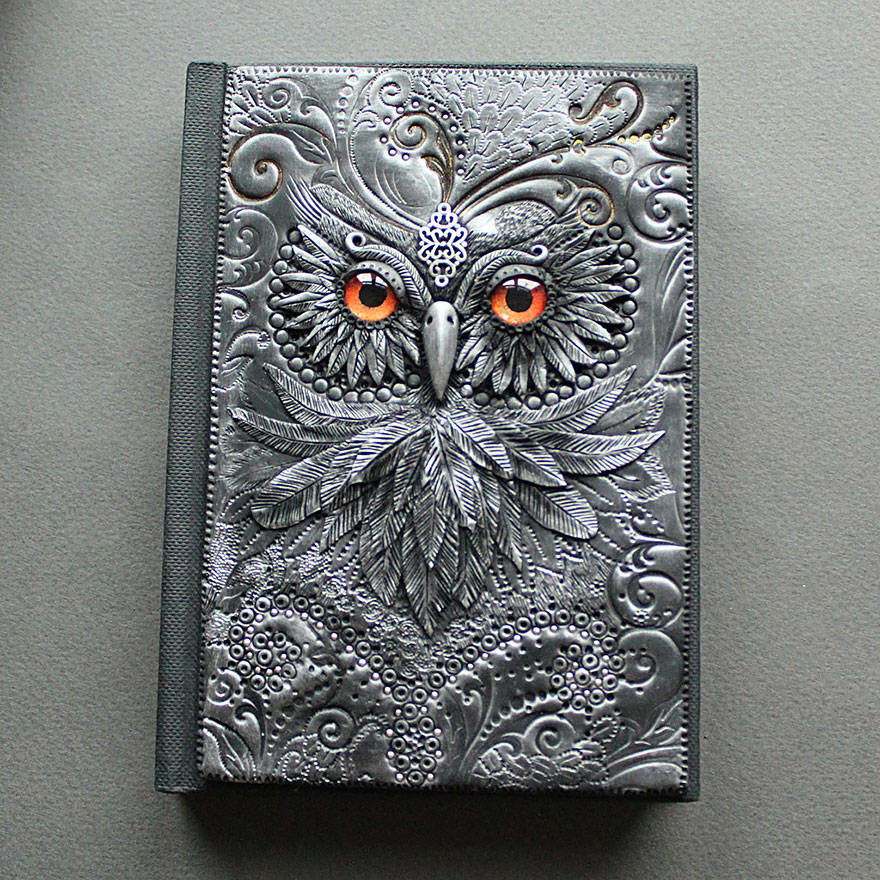 The Latvian artists makes her fanciful, 3D works out of polymer clay...
And paints them with vibrant colors after she's done sculpting out the design.
Kolesnikova specializes in dragon, nature, animal, and fantasy-inspired journals primarily...
Although, fortunately, she also takes custom orders as well.
Have any cover ideas for a journal of your own? Be sure to check out her site!
✕
Do not show me this again