This Guy Loves His Cats...He Just Spent $35K Converting His House Into A Cat Utopia
by N/A, 8 years ago |
2 min read
We all know our fair share of crazy cat-people, and some times, their devotion can be a bit concerning. But if there's anyone that takes fanatical cat-love to a whole new level, it's this guy.
With 18 feline companions - yes, 18 - he felt he needed to make his already beautiful Californian home more cat-friendly. So what'd he do? He dropped $35K on building a fully integrated, literal cat-walk network, that stretches throughout every corner of his house.
---
This is no cat "house" or "play area" - it is a full fledged cat utopia.
Complete with slides, scratching posts, balconies, and a network of, yes, catwalks.
And it's not only functionally incredible, in terms where it allows his cats to play...
But it's aesthetically beautiful too.
The complex network of paths, steps, and walkways is seamlessly integrated into the existing interior design.
No part of it is visibly unsightly. In fact, it almost adds to the home.
As you can see, this guy - who chose to remain anonymous (for understandable reasons) - is doing just fine financially.
And his 18 cats are free to rome literally anywhere in the house the want...
Without ever having to touch the ground.
If you're a cat, this is pure paradise.
In fact, it almost makes you want to be a cat, just to be able to explore the endless playground of stoops, ledges, and hidden doorways.
And if you're just a person that likes cats, well, I suppose it wouldn't be such a bad place to live either.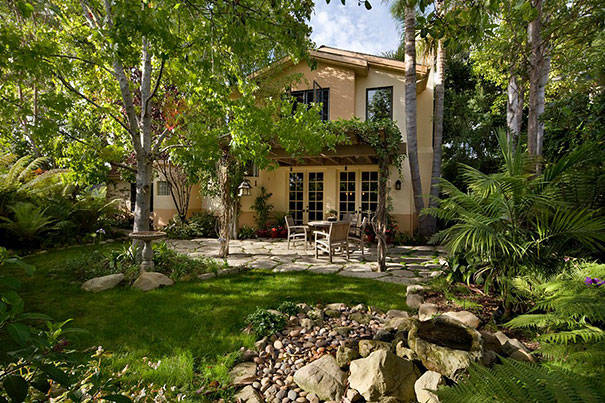 Props to Trillium Enterprises too, the Santa Barbara-based contracting that built the incredible cat complex.
✕
Do not show me this again