30 Bacon Recipes That Will Open Your Eyes To A Whole New World Of Possibilities
by N/A, 8 years ago |
2 min read
Bacon isn't just a breakfast food. These delicious recipes will totally transform the early morning staple into something more. 
---
1. Loaded Potato Soup
2. Maple Browned Butter Bacon Cupcakes
3. Bacon, Egg, Avocado, Lettuce, Tomato & Spicy Mayo
4. Bacon Pancakes
5. Caprese Chicken with Bacon
6. Egg, Bacon, Cheese & Waffle Sandwich
Power up with this original take on your favorite breakfast foods. 
7. Beef Ravioli with Bacon Butter Sauce
8. Bacon Chocolate Chip Cookies
9. Bacon Mashed Potato Cheese Bombs
You won't be able to stop popping these into your mouth.
10. Bacon-Wrapped Dates with Goat Cheese and Rosemary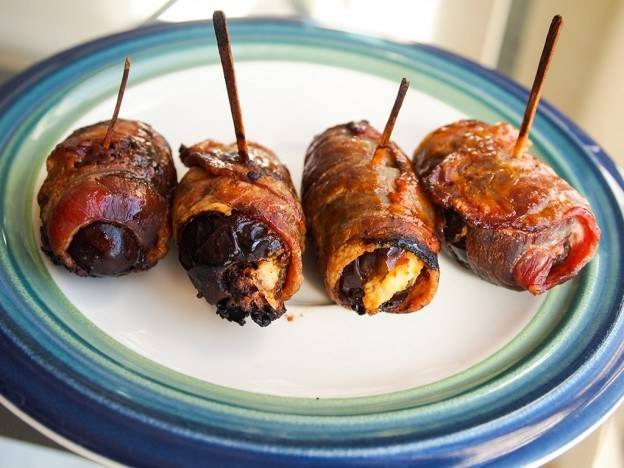 11. Bacon and Egg Toast Cups
12. Gluten Free Bacon Pumpkin Quinoa
13. Bacon Cinnamon Rolls
A sweet and salty treat. 
14. Bacon Jalapeño Cream Cheese Poppers
15. Roasted Brussels Sprouts with Bacon
16. Peanut Butter Bacon Banana Bites
The perfect salty/sweet snack bites. 
17. Browned Butter, Bacon and Butterscotch Chip Ice Cream Sandwich
18. Bacon, Egg, Cheese, Tomato & Avocado Brunch Ring
30. Bacon, Egg & Cheese Potato Pancakes
19. Sweet Potato Bacon Mac 'n Cheese
20. Bacon Fried Rice
21. Bacon Espresso Pudding Shots
All of your favorite things in a tiny glass.
22. Corn, Bacon and Jalapeño Salad
23. Peanut Butter Bacon Sandwich
24. Bacon Guacamole Grilled Cheese
An updated version of your basic grilled cheese. 
25. Caramelized Nectarines with Bacon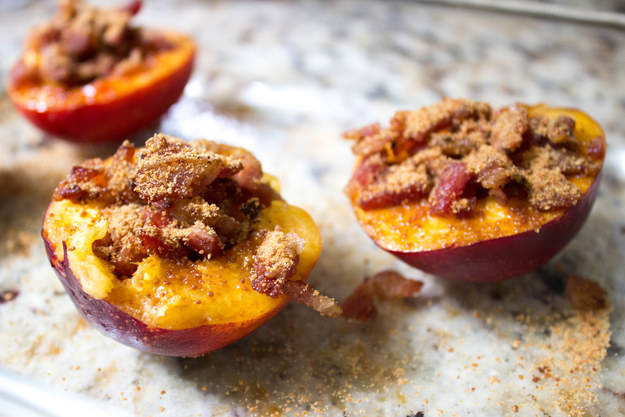 26. Sriracha, Bacon, & Onion Burger
27. Bacon, Sausage, Cheese and Tater Tot Breakfast Bake
28. Bacon Fat Biscuits
29. Bacon Fat Doughnuts
✕
Do not show me this again