14 Dogs Who Are In No Rush To Do Anything But Enjoy Their Lazy Summer Days
by N/A, 8 years ago |
2 min read
If summer could just last forever, these dogs would absolutely love it. 
---
1. This olympic swimmer:
2. This little guy who spends his days just chillin in the pool:
3. Same with this cutie:
4. And this guy too, who could probably float all day:
5. It's the dog days of summer for this pup: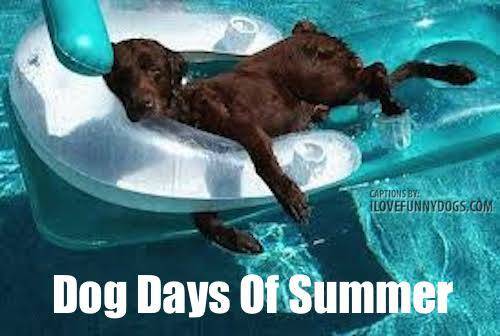 6. This beach-lover isn't giving up on Summer anytime soon:
7. Neither is this life-ponderer:
8. These two ain't calling it quits just yet:
9. Same for these guys:
10. And this dog ain't never leaving the lake:
11. This dog isn't even going to listen if you tell him summer is almost over:
12. And this guy plans on just chillin for life:
13. He is ready for summer to never end:
14. Cool as a cucumber:
Isn't that what summer is all about?!
✕
Do not show me this again