If Your Wedding At Recess As A Kid Was Legitimate, These Are The 34 Cakes It Would've Had
by N/A, 8 years ago |
2 min read
These wedding cakes were always part of the fairy tale fantasies you had as a kid.
---
1. Mario final found Princess Peach
2. Gotta catch 'em all
3. A Fairytale Affair
4. Peter Pan & Wendy
5. Gorgeous stained glass Disney cake
6. A winning Winnie the Pooh cake
7. Under the Sea love
8. Sorting Hat
9. A LOTR-Inspired Wedding
10. M & Ms
11. Dalek
12. Alice in Wonderland
13. A nod to the princess and the witches
14. Hidden Lego Cake
15. An autumn celebration
16. Dr. Suess
17. Hopefully your wedding won't be as red
18. A little dash of color to sweeten things up.
19. An Ode to Your Favorite Games
20. His and Hers
21. A Nightmare of a Good Time
22. Starry (and romantic) Night
23. For the nerdy couple
24. An Up-inspired love
25. The ultimate fandom cake
26. A Celebration of All Things Cinematic
27. Who wouldn't love a Harry Potter-themed cake?
28. Something old and something new
29. Tyrion is probably your favorite wedding guest
30. Beauty and the Beast
31. Perfect for those who don't have a favorite hero.
32. Stylish and Steampunk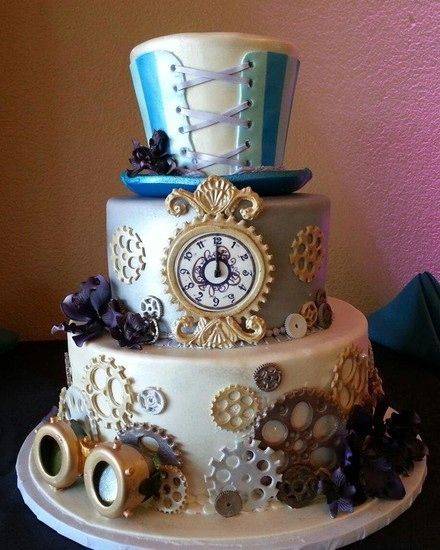 33. A Fantastic Recreation of Zelda
34. Ride away in this magical carriage.
✕
Do not show me this again