Color Your World (And Your Jewelry Box) With Awesome Jewelry Made From Colored Pencils
by N/A, 8 years ago |
1 min read
Anna Čurlejová, a jewelry designer from the Czech Republic, makes artisan jewelry by cutting up and lacquering colored pencils together. She's quickly becoming internationally recognized for her distinct crafting style. You can buy her stuff on Etsy. 
---
The jewelry comes in various styles–from pendants to bracelets–and it's all made using colored pencils that have been cut in various ways.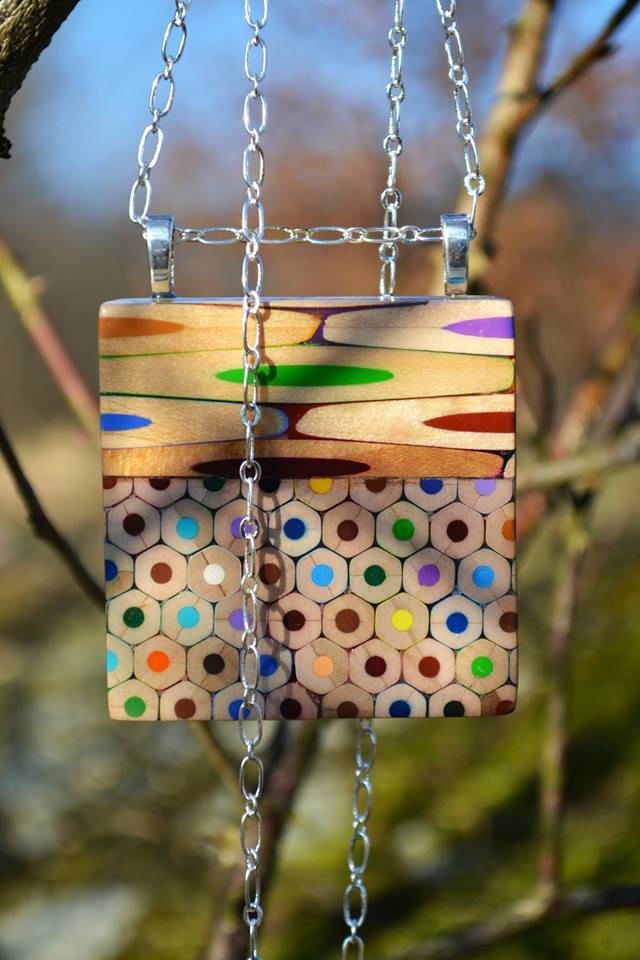 A necklace that mixes different cuts of the pencils. Creative, and beautifully lacquered.
A very fashionable bracelet.
Another bracelet style.
She even makes earrings!
And various styles of earrings at that.
Can you think of anyone who might want some of this unique jewelry?
✕
Do not show me this again