These US Driving Laws Are So Bizarre, They Sound Fake
by DanielJ.Scotti@omgfacts.com, 7 years ago |
1 min read
---
Who knew birds have the right of way on the highway in Utah?
Bad news for anyone in Georgia who needs to honk their car horn at a fair—or any Oklahomans trying to read a comic book while driving. As it turns out, these crazy things are actually illegal. In a piece run on
Daily Mail
, Caroline McGuire sheds some light on some of the USA's most absurd driving laws. While you'll probably never be in the position to break any of these ludicrous laws—unless, maybe, you're someone who frequently drives with a gorilla in the state of Maryland—they're still fun to read. Thanks to an infographic created by
J&S Transport
, we now have a visual reference listing the most ridiculous laws in the country. You're going to want to make sure you familiarize yourself with this sucker if you're planning on taking a cross-country trip this fall. After all, you wouldn't want to get a ticket for driving with that uncaged bear you have in the back seat.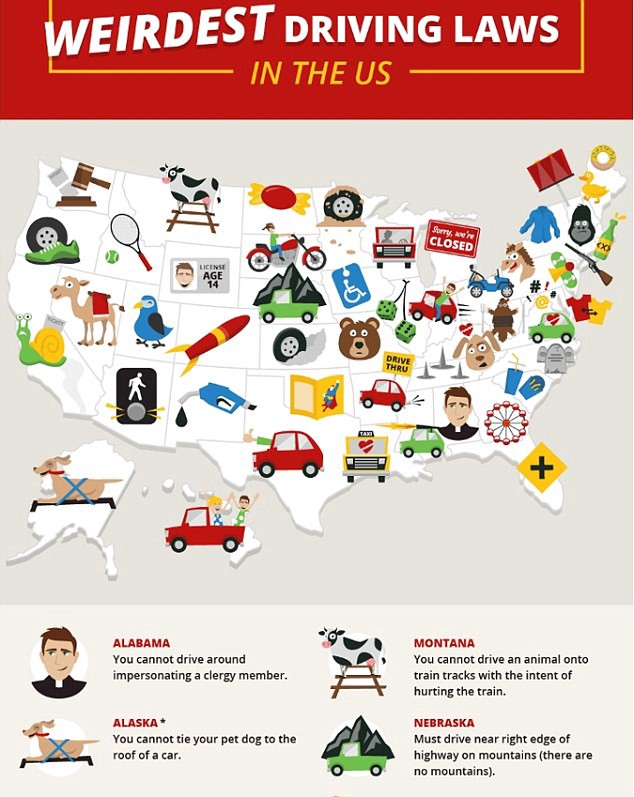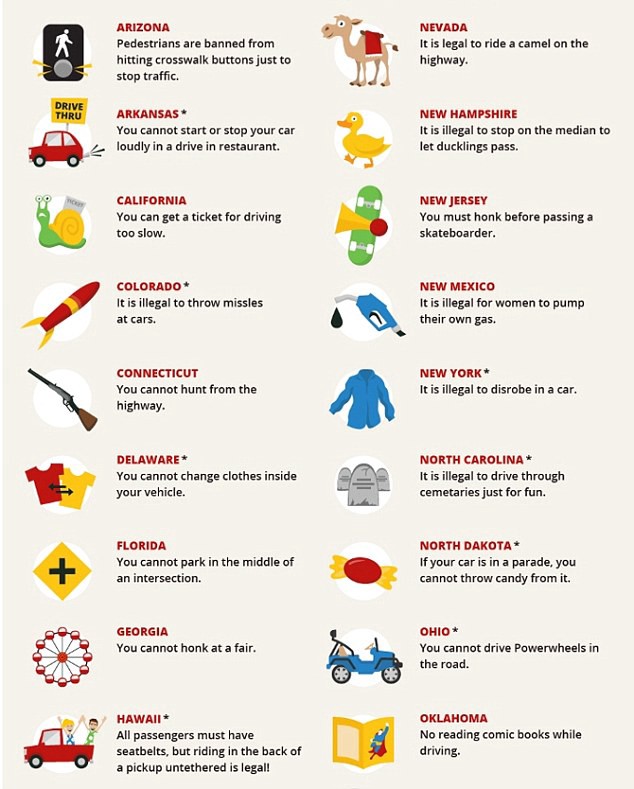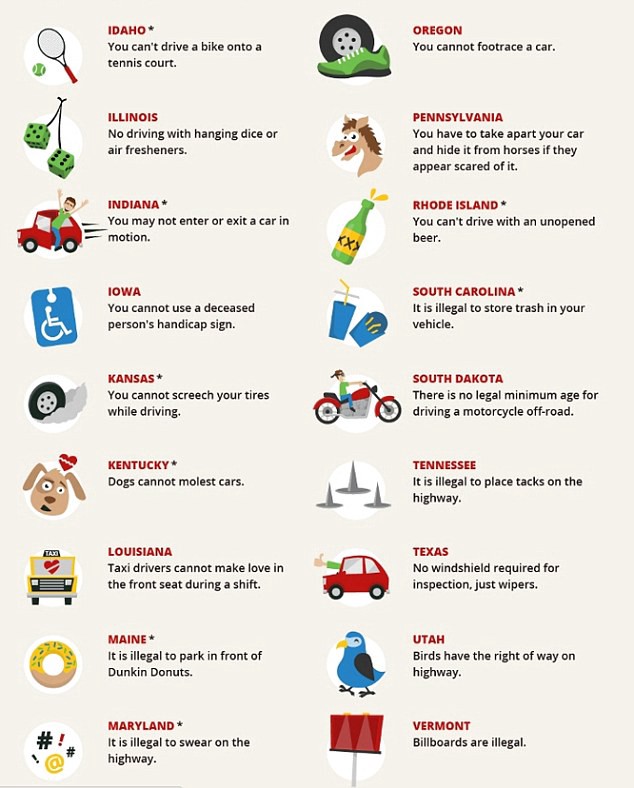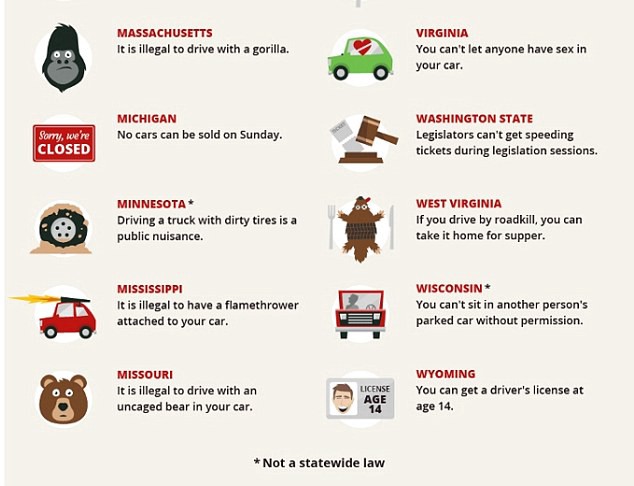 ✕
Do not show me this again