These Kids Are Given a Piece of Technology Every Parent Has Used and Can't Figure It Out
by N/A, 8 years ago |
2 min read
These two boys have been raised in an era of technological advancement that makes usage for, well, users much easier. You simply click play and let the entertainment from whatever device you're using blast into your eyeballs and/or eardrums. These two kids were asked to do something a little bit retro: use a Walkman. The sad reality is seeing just how cumbersome of a task this is for them. 
---
Here's this young millennial whippersnapper looking at the old-timey device known as a Walkman. Back when music was recorded onto cassette tapes and if you wanted to skip a song, you had to use fast forward while timing it out perfectly.
Notice the plethora of classics he's luckily surrounded by, namely a tape from R.E.M. Let's see if he can even enjoy this music, or if he's stuck without music and baffled. It'd be a shame, considering he's got his very new-age technology hooked into it: Beats headphones. 
So, first he tries sliding it in like a credit card. (Side note: Were credit cards even around when these came out?) This is a very pathetic attempt.
He then tries bringing his friend in on the action. Maybe he's been exposed to some old technology and can figure out how to insert a cassette into a player, rather than just hitting play and hearing digitally downloaded tunes.
Nope, his efforts were to no avail either, and so they flip it over and see if the answer to this contraption lies on the back. Is that where the tapes go in?!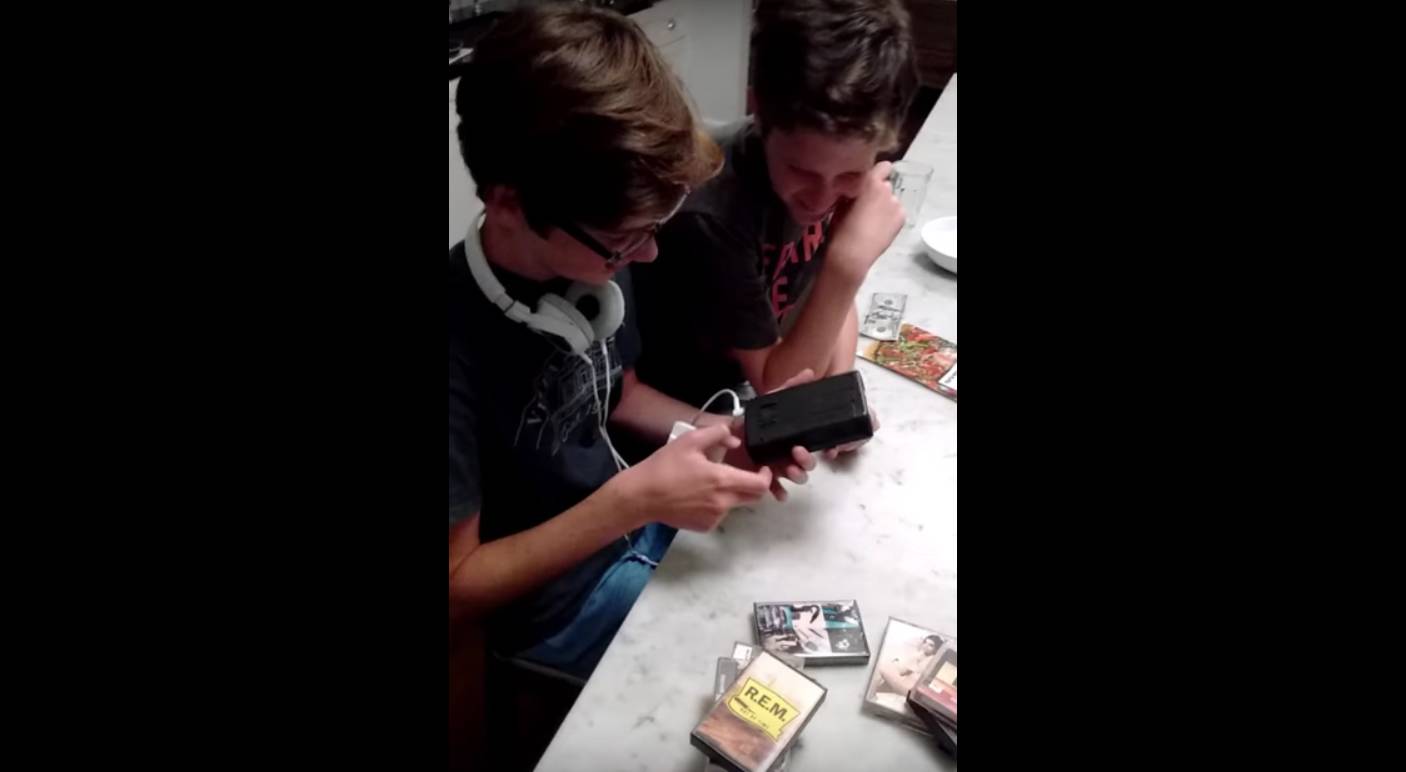 Well, we'll let you see for yourself if they ever find the answer as to how to get a tape to play on a Walkman. Seems rather obvious, but we feel your pain, spoiled millennials. Technology is so much "easier" to use now.
Thankfully, they were finally able to get this thing to work and he could streamline the process of Walkman technology with the sound of Beats headphones. That's a melting pot of intergenerational musical technology at its finest. 
✕
Do not show me this again