These Photos Will Have You Cancelling Your Summer Wedding In Exchange For A Winter One
by N/A, 8 years ago |
3 min read
For some reason, long before the creation of my Pinterest wedding board (aka the modern version of Monica's wedding book)  I've always wanted to get married on June 3rd (okay, so maybe it has a little to do with "Gilmore Girls") but I may have to push that up a few months in favor of December 3rd after spending way too much time investigating these truly gorgeous winter wedding ideas. 
---
Spring and Summer get all the wedding attention, but unfortunately that means the world is missing out on the absolute beauty of winter weddings.
Everyone feels love-y leading up to the holiday season and it's a perfect time to tap into all those good feelings.
I mean really, who WOULDN'T want to get married in this winter wonderland?
First off, a winter wedding sets the scene for some beautiful and cozy wardrobe options.
Like some fabulous bedazzled mittens,
luxurious fur scarves and coats,
or even cute winter boots.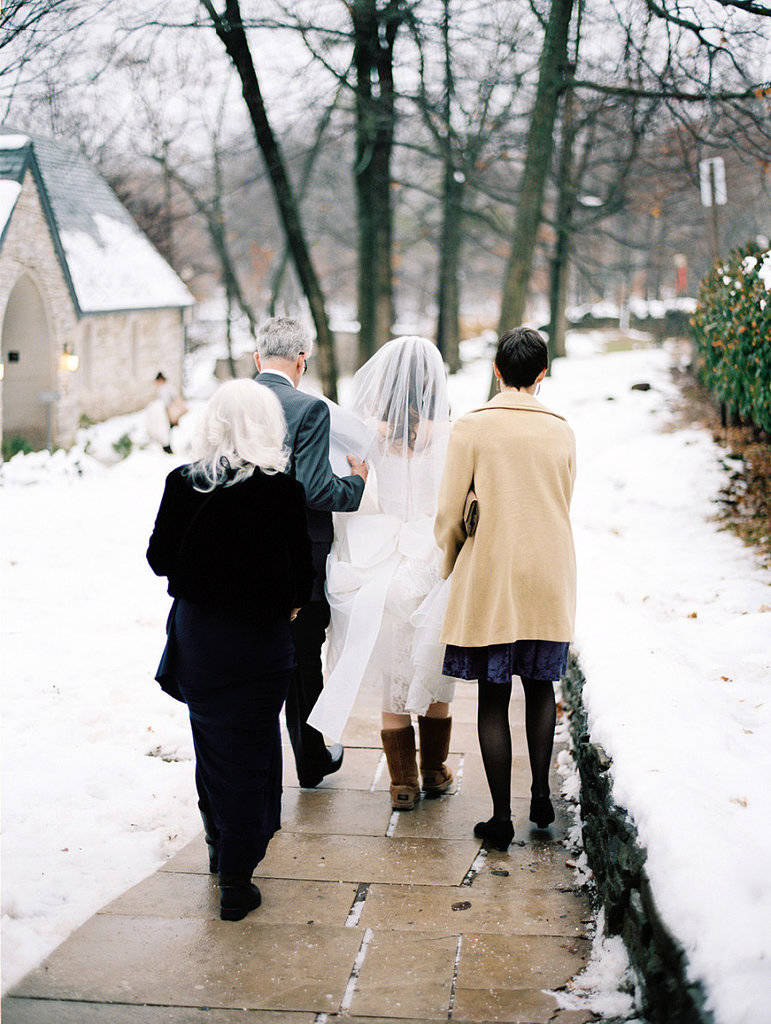 Your guests can spend the reception playing in the snow
Or braving the cold to make snow angels.
You can offer blankets to keep them warm.
And if that's not enough, how about a delicious hot chocolate bar?
A "Just Married" Car has nothing on a "Just Married" horse drawn sleigh.
And can we talk about how drop dead gorgeous the scenery is?
Like, straight out of a fairytale levels of gorg.
The lighting creates perfect photo ops.
Oh, and let's talk about the snow again.
Snow makes all photos look magical.
Beautiful. Snowy. Magic.
Did I mention how great couples look in the snow?
And of course, a winter wedding is THE PERFECT use for mistletoe.
Candy canes make a super sweet heart.
This perfect quote is almost enough to convince me all on its own.
But if that's not enough, glitter is so much more beautiful complementing the snowfall.
Winter weddings are beautiful indoors with decorations.
And they're equally as beautiful using nature as decor.
So in closing, it's time for you to jump on the winter wedding train.
Because they're perfect dreamy snow globe scenes packed with love and cheer.
✕
Do not show me this again