The Challenges Of Parenthood Are Laid Out Brilliantly In These Hilarious Simple Comics
by N/A, 8 years ago |
3 min read
Katie Kirby is a 35-year-old mother of two. She's also a very funny cartoonist, and she uses the medium of cartoons to depict the funny challenges of parenthood on her blog Hurrah For Gin. Katie's illustrations may be crude and simple stick figures, but this is mostly what makes them so perfect. There's a lot of room for our imaginations to work.
---
1. On her blog Hurrah For Gin, Katie Kirby addresses the real struggles of parenting, like the difficulty of communication.
2. And the difficulty of the morning when you have kids.
3. And the difficulty of dealing with kids in the car.
4. Basically, there are a lot of difficulties.
5. According to Katie, though, there are also a lot of joys to being a parent. Like how much your kids can make you laugh, even if they drive you crazy sometimes.
6. The comics do an excellent job of showing how enduring a parent's love is, despite difficulties and setbacks...
7. And unfulfilled expectations.
8. Katie knows a lot of things can go wrong as a parent, but if you're smart, you can make the most of those little moments of peace.
9. But no matter what, having kids is a real struggle. Katie clearly experiences a lot of stress, and she really finds the humor in it.
10. And although her kids might embarrass her sometimes, it's pretty clear that all the hilarious parenting struggles are totally worth it.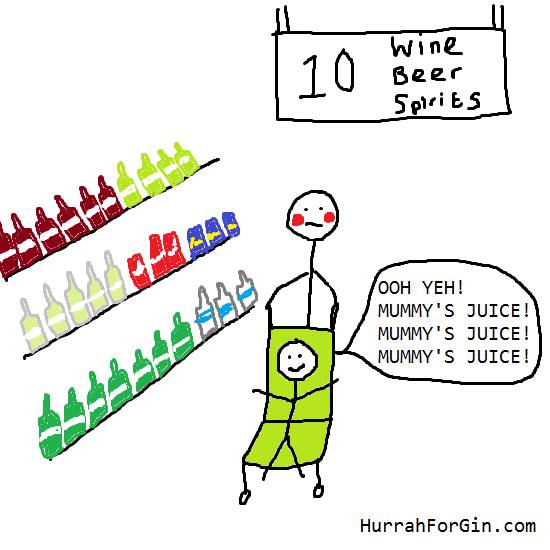 ✕
Do not show me this again