Maybe You'll Incorporate One Of These 14 Worldly Wedding Traditions On Your Big Day
by N/A, 7 years ago |
2 min read
Here's where these wedding traditions actually come from.
---
Weddings are generally a celebration of love, but every culture had different rituals and traditions during ceremonies. Here's why they are so symbolic and special. 
1. You can thank England for the competitive bouquet toss. 
2. In Romania, a friendly kidnapping is set up by the groomsmen.
3. Love spoons were once used as part of a courting ritual .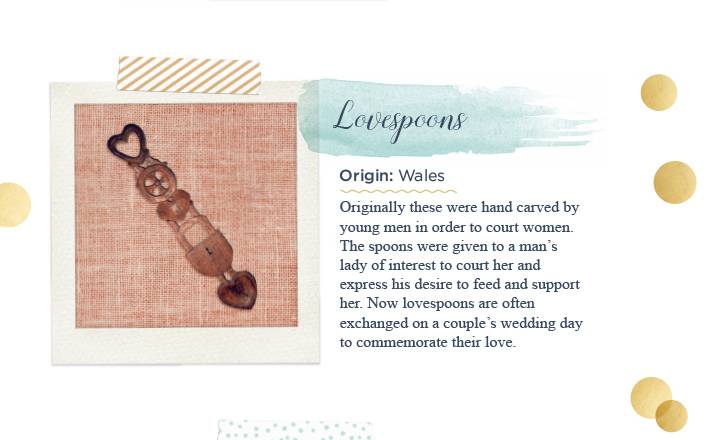 4. In South Africa, fire is used a symbol of two families becoming one. 
5. In Sweden, the newlyweds get kisses from their wedding guests. 
6. In Ireland, this superstition about dancing has magical roots. 
7. In Scotland, wedding guests work to ward off evil spirits. 
8. In India, the wedding party steals the groom's shoes. 
9. In Germany, the couple cuts a log as a symbol of teamwork in their relationship. 
10. The money dance is actually a Greek tradition. 
11. In Guatemala, the bride and groom are covered in rice and flour as a symbol of prosperity.
12. Korea uses a goose as a symbol of everlasting partnership.
13. The unity bowl is an Australian tradition. 
14. In Japan, sake is used as part of the ceremony. 
✕
Do not show me this again