This Project Offers People A Chance To Anonymously Message Their First Love
by N/A, 7 years ago |
2 min read
"I hated you. I saw you today. I love you." 
---
19-year-old blogger and artist, Röra Blue, has taken the secrecy of PostSecret and the emotion of love letters and combined them into a truly 21st Century phenomenon: the unsent text. 
Her #UnsentProject encourages people to submit a text they wish they sent to their first love, along with the color they associate with their first love. 
She then prints the text in a fun retro way to make stickers that she posts in public places. 
Röra notes on her website that along with allowing people to express themselves about their lost love, the #UnsentProject also offers insight into what color people see love in. 
"I wanted to reflect social media's nuanced desire to say something from the heart yet remain anonymous."
Some of the submissions are lighthearted
While others are empowering 
And still others are heartbreaking
Yet all strike a distinctly human chord of love. 
She has also made collages of the submissions, the first of which included only 400 of the 2,000 submissions. 
"As I created the collage, I was pleasantly surprised to find that love is seen in the full spectrum of color. I wanted to create something that was visually appealing from a distance but emotional and meaningful up close."
"The collage is a tangible representation of the fearlessness to speak one's mind that people have when sitting behind a screen."
She plans to make more collages with the 25,000+ submissions she continues to receive. 
And in the meantime, keep up on the texts via Instagram. 
All previous submissions are also available in the archive.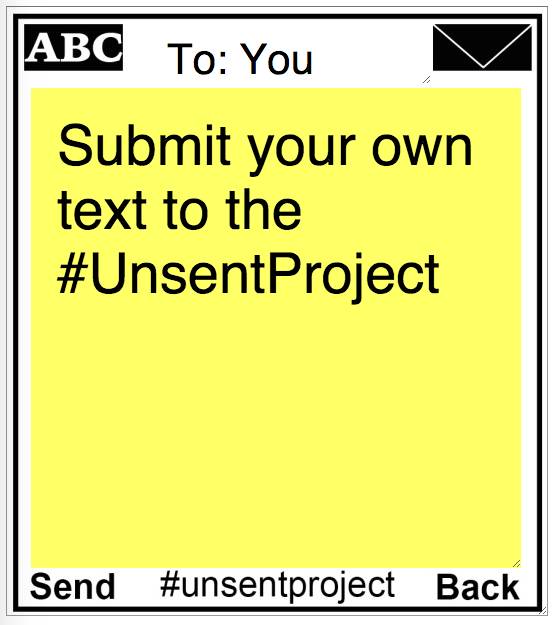 ✕
Do not show me this again