Science And Coloring Collide In These Genius Chemical Compound Labels
by N/A, 7 years ago |
2 min read
From "Macaroni and Cheese" to "Sodium (Na) Flame" 
---
Coloring is a classic childhood pastime. 
And now, this creative pastime can get an educational twist as well. 
Etsy shop owner Que Interesante has created labels for crayons and colored pencils naming a chemical or compound of the same color.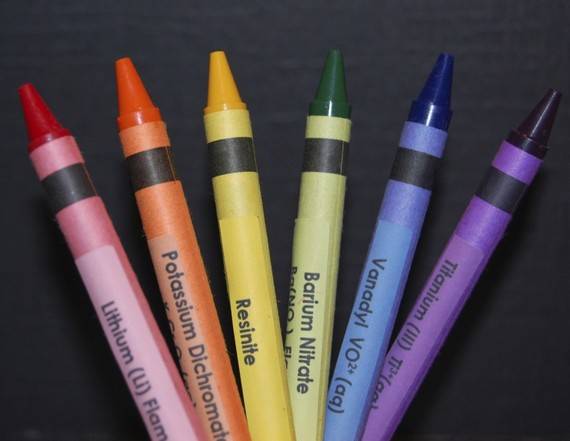 Crayon sets are available in various sizes from 8 to 120 according to the Crayola box purchased. 
While colored pencil sets range from 12 to 50 labels for corresponding colors. 
The shop offers colored labels and clear ones which still display the original color as well. 
Depending on the size of the set, prices range from $1 to $15. 
So start your little scientists off with a set of educational crayons! 
✕
Do not show me this again