He Decided To Build A Pond Like You've Never Seen Before. Prepare To Be Jealous
by N/A, 9 years ago |
2 min read
|

5299
This family wanted to be different. They wanted to layout in the hot sun and cool off in some refreshing water but they couldn't just do that the way most people do. Buy a pool? Nope. Not happening. Find some random people who have pool and befriend them to the point of stalking? Nah, not their style. Instead they decided to build a pond in their backyard. Because why do something the easy way when you can make it a million times harder?
But for real, this family and their swimming pool pond is actually awesome and it is super impressive that they made it all on their own. The construction process was pretty long and in total it took over a year to finish. Check out the process below!
---
First they started with a big empty backyard.
They had to dig out a lot of ground if the pond was going to be deep.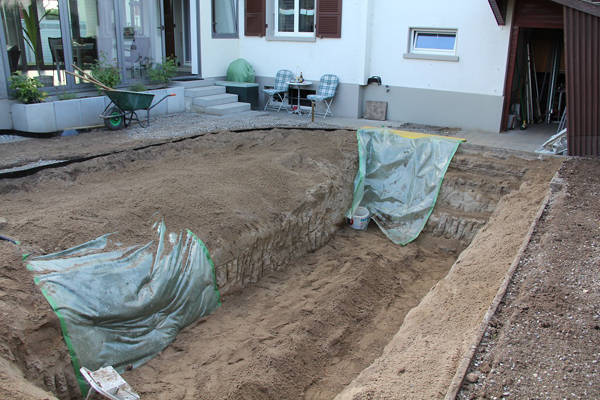 Then the family had to add layers of plastic and material to the bottom of the soon-to-be pond.
A complex filtering system had to be made.
They then added pretty rocks and decorative pond-like elements to the surrounding area.
And then it was time to add the water.
And BOOM there is your very own backyard pond.
*With lights of course, because night swimming in necessary*
But just when you think it's complete, there is something else that needs to be done.
And the final touch was this awesome deck surrounding their perfect pond.
And now I'm jealous.
What do you think of this awesome swimming pool pond?! Have you ever seen anything like it?
✕
Do not show me this again