24 Couples Who Have This Whole "Love" Thing Figured Out. #6 Is The Way To My Heart
by N/A, 9 years ago |
3 min read
|

1055
If you have ever sent any of these texts, you know what it's like to be in a REAL relationship.
---
1. You use deductive reasoning.
2. You make apt comparisons.
3. You aren't afraid to send a saucy picture to keep things spicy!
4. You DO value sleep.
5. You know what you want, and the right time to ask for it.
6. You're freaking adorable when it comes to word play.
7. You learn how to communicate properly. For example, what questions should be asked via text message.
8. You hold on to your appreciation of music.
9. You always have that special someone in the back of your mind.
10. You send meaningful snaps to one another.
11. ....
12. You give phenomenal compliments!
13. You stay focused...especially when things are feeling romantic.
14. You make sacrifices.
...Although why would you date someone who didn't like Chipotle...?
15. You don't care WHAT time it is when you want to show someone you care.
16. You have priorities and you always know where you stand.
17. You know when to take things literally and when not to.
18. You refuse to get side tracked when you have something on your mind.
19. You always say what you mean.
20. You're loyal.
21. You have a good understanding of the real estate market.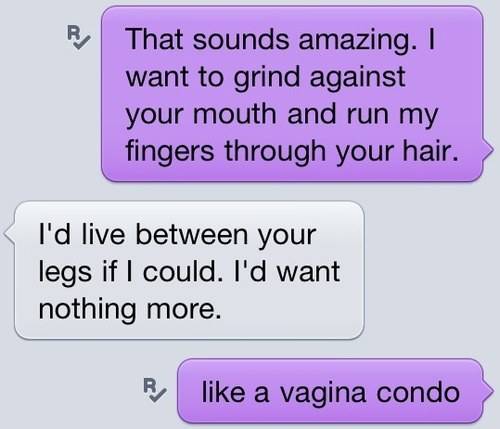 22. Both you and your significant other value education.
23. You know how to motivate one another to do the right thing.
24. You like nice things.
✕
Do not show me this again