Even The Smithsonian Has To Use Kickstarter
by julie_marchiano, 7 years ago |
2 min read
---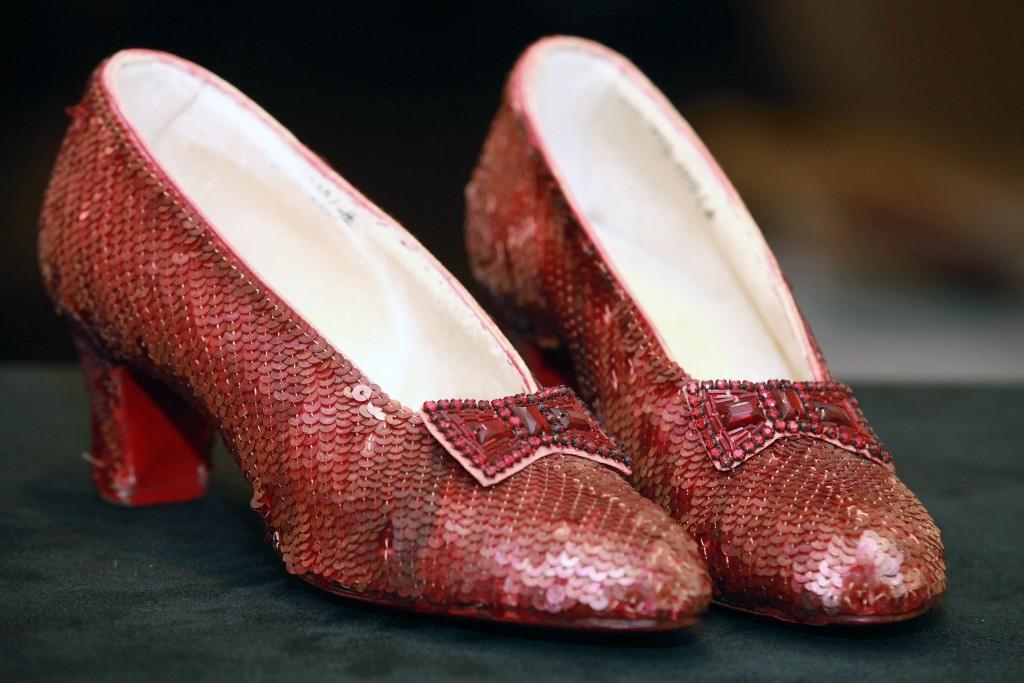 GoFundMuseums.
At this point, we all know someone who has run a Kickstarter campaign. Zach Braff famously used the crowdfunding site back in 2013 to finance his independent film project, Wish I Was Here, after Veronica Mars director Rob Thomas successfully raised over $5 million to produce a movie sequel to the popular television show.
Recently, the Smithsonian Institution jumped on the bandwagon to help fund the repair of Dorothy's ruby slippers, worn by Judy Garland in the classic 1939 film The Wizard of Oz.
This isn't the Smithsonian's first foray into crowdfunding: The "world's largest museum and research complex" previously funded a project to preserve the original spacesuits worn by Neil Armstrong and Alan Shepard during their space missions in the 1960s. The project will prepare the suits for display during a major exhibit celebrating the 50th anniversary of the first moon landing.
Now, the Smithsonian is turning its focus to entertainment history and prepping to restore those famous red shoes for the tentatively-titled On With The Show exhibition, opening in 2018.

So, why Kickstarter? As the Smithsonian says on their latest campaign page, "Federal appropriations provide the foundation of the Smithsonian's operating budget and support core functions — safeguarding our collections, building operations and maintenance as well as staffing. However, we also rely on private donations to support many of our priorities, including the conservation and exhibition of precious objects like the Ruby Slippers... In other words, we are counting on the participation of Kickstarter backers to get this done in time to be displayed in our new exhibition in 2018."
As of Monday, the ruby slipper project had been fully funded, and a "stretch goal" of an additional $85,000 had been set to preserve the Scarecrow's costume for the same exhibition.
✕
Do not show me this again