The Journalist Who Understood The True Meaning Of Christmas
by ilana_gordon, 7 years ago |
5 min read
---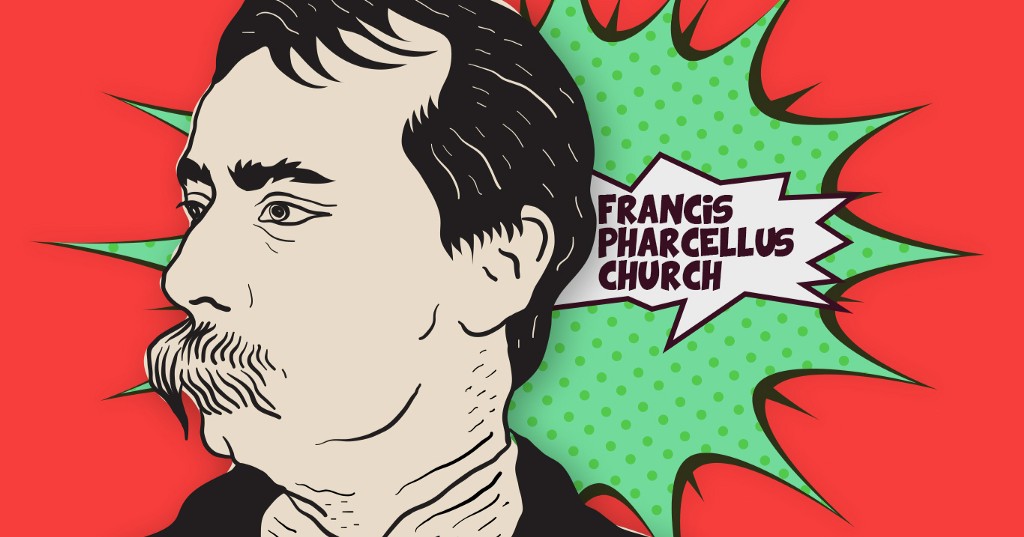 "Yes, Virginia" is the most reprinted newspaper piece in American history, and this guy wrote it.
Our Unsung Heroes series brings history's unknown badasses out of the footnotes and into the spotlight.
Francis Pharcellus Church was a curmudgeonly journalist who spent much of his adult life penning editorials for a series of highly-reputable publications. A sardonic, childless writer whose words to live by were "Endeavor to clear your mind of cant," Francis hardly seems like the fun dude at the holiday party. And yet, he's responsible for composing one of the most thoughtful and beloved holiday pieces of all time.
Francis Church was a media pioneer and holiday badass; he went viral before going viral was even a thing and he singlehandedly defined journalism's take on a highly-divisive issue: Is there or is there not a Santa Claus?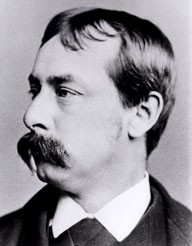 Francis Church: the early years
On February 22, 1839, Francis Pharcellus Church was born into a very high-achieving household in Rochester, New York: his father, Pharcellus Church, was a reverend, doctor and writer. His grandfather, Willard Church, fought in the Revolutionary War, during which he was captured and imprisoned on a ship in New Jersey for approximately nine months. On his mother's side, Francis is a descendant of Roger Conant, who is credited with founding Salem, Massachusetts.
After graduating from New York's Columbia University in 1859, Francis made a brief pit stop in the legal system, working in the office of Judge Hooper C. Van Vorst. He soon left law to pursue a career as a writer. In 1873, Francis married Elizabeth Wickham, who is best known for her work with the blind and befriending many of New York's prostitutes.
Not much is known about Francis' personal life. His obituary mentions memberships in the Sons of the Revolution, the National Sculptor Society and the Century Association, so it's safe to say the guy had some hobbies.
Francis enters the family business
Francis graduated from college two years before the American Civil War began, and accordingly, he spent time working as a war correspondent. Later, Francis joined forces with his brother, writer William Conant Church, to found two magazines: In 1863, they launched The Army and Navy Journal and in 1866, they followed that up with Galaxy, a magazine that notably published articles by Walt Whitman and Mark Twain (Galaxy later merged with The Atlantic Monthly, which is now The Atlantic.) For many years, Francis also served as a lead editorial writer on William's newspaper, The New York Sun. It was here where he wrote "Yes, Virginia."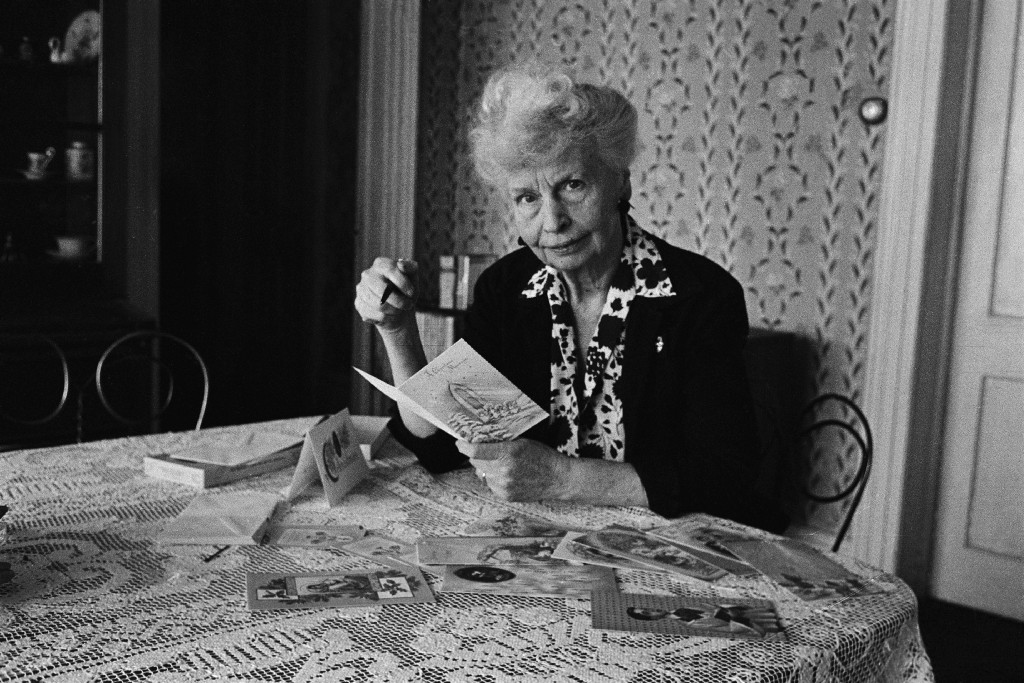 Yes, Virginia, there is a Santa Claus
In September of 1897, Virginia O'Hanlon was an eight-year-old child on a mission. While at school, her friends rudely informed her that Santa Claus did not, in fact, exist. Unwilling to take their word for it, Virginia consulted her father, Dr. Phillip O'Hanlon, a coroner's assistant. Preferring not to be the bad guy for once, Dr. O'Hanlon suggested she write to the family's local paper, saying "If you see it in The Sun it's so."
Here is Virginia's letter as it ran in The Sun on September 21, 1897:
Dear Editor — I am 8 years old. Some of my little friends say there is no Santa Claus. Papa says ''if you see it in The Sun it's so.'' Please tell me the truth, is there a Santa Claus?
 — Virginia O'Hanlon, 115 West 95th Street
Virginia's earnest inquiry landed on Francis' desk; he reportedly did not appreciate the assignment. Still, his response is the stuff of legend — a masterpiece of under 500 words, philosophically positing that "Yes, Virginia, there is a Santa Claus. He exists as certainly as love and generosity and devotion exist, and you know that they abound and give to your life its highest beauty and joy."
Even today, Francis' elegant response to an innocent child is lauded as a journalistic feat: Without ever pandering, the editorial reinforces the idea that faith — not skepticism — makes life worth living.
Church's legacy
Francis Pharcellus Church died on April 11, 1906 from a prolonged illness, but his most famous editorial far outlived him. "Yes, Virginia" was so popular, it was eventually translated into 20 languages; the piece is said to be the most-reprinted newspaper article in American history. Francis' words have since been set to music and the composition is frequently performed by children in school holiday concerts.
Virginia died in 1971. After her death, "Yes, Virginia" fans adapted the story into a children's book. In 2009, Warner Bros. turned the story into an animated short, starring Neil Patrick Harris as Virginia's father, Jennifer Love Hewitt as her mother and famous movie villain Alfred Molina playing the role of Francis Church. Michael Buscemi (brother of Steve) voiced the part of "Scraggly Santa."
Virginia's original letter currently resides in a scrapbook belonging to her granddaughter. On February 21, 2001, The History Channel aired a special confirming the note had not been lost in a house fire, as previously believed.
Virginia's letter and Francis' response are read aloud every year as part of the Yule Log ceremony at Columbia University, the alma mater of both Francis and Virginia (she received her master's degree in education there in 1912). Their story is a holiday classic; a real-life alternative to "Miracle on 34th Street." And thanks to Francis Church, we have the perfect answer for a child who asks, "Is there a Santa Claus?"
After all, as Francis says:
No Santa Claus! Thank God! he lives, and he lives forever. A thousand years from now, Virginia, nay, ten times ten thousand years from now, he will continue to make glad the heart of childhood.
✕
Do not show me this again