The Doctor Who Performed More Than 10,000 Safe Abortions
by ilana_gordon, 6 years ago |
5 min read
---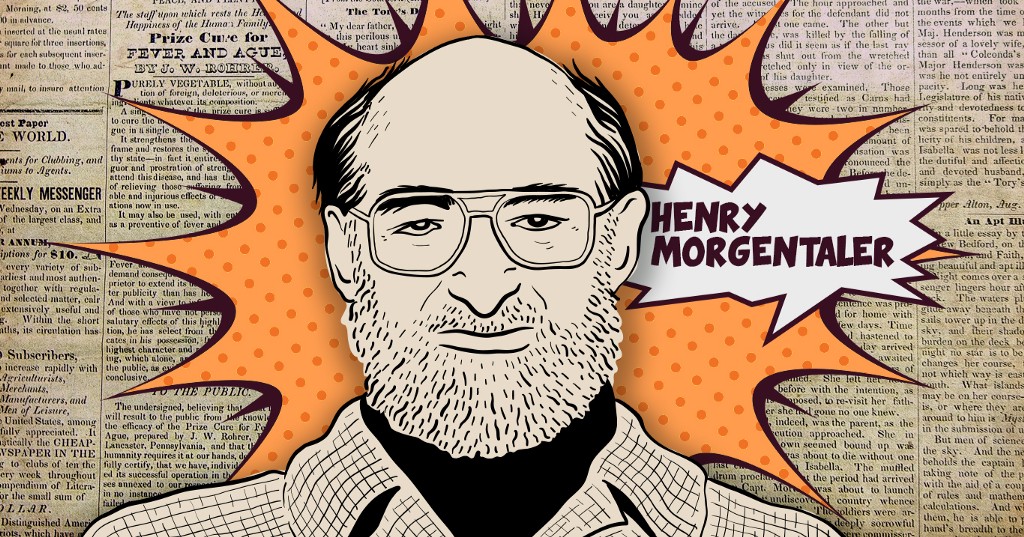 Oh, and he was a Holocaust survivor, too.
Our Unsung Heroes series brings history's unknown badasses out of the footnotes and into the spotlight.
Who doesn't love Canada? With tons of nature, year-round hockey and tolerant social policies, it's a tough place to hate. Adding to its greatness is the fact that Canada is one of only a few countries that does not place federally enforced limits on elective abortions.
But Canada's liberal abortion policy is a pretty recent development. Up until 1988, Canada's abortion laws were fairly rigid, and up until 1969 they were completely Draconian. So bad, in fact, that in the 60s, a whopping 25,000-75,000 illegal abortions were reportedly performed every year in Canada.
The credit for legalizing abortion in the Great White North is mainly attributed to one man — a Holocaust survivor turned abortion-rights activist named Dr. Henry Morgentaler.
Surviving the Nazis
Henry was born in 1923 in Lodz, Poland. His parents were Jewish socialists — both were killed in the Holocaust along with Henry's sister. Henry and his brother survived imprisonment at Auschwitz and Dachau; after being liberated by the allies in 1945, Henry's brother emigrated to the US. Henry remained in Europe to study medicine before moving to Montreal in 1950.
Canada has a large Roman Catholic population that wields considerable political influence. Before 1969, inducing an abortion in Canada was punishable by life imprisonment.
In 1955, Henry opened a successful family practice in Montreal where he became known for being one of the first Canadian doctors to provide his patients with contraceptive options like vasectomies and IUDs. In 1967, he turned his focus to the legal system — appearing in front of Canada's House of Commons to urge lawmakers to reconsider the country's restrictive abortion policy.
Unwilling to wait for Canada's political system to get with the program, Henry performed his first illegal abortion in the winter of 1968. The patient was the 18-year-old daughter of one of his friends. In 1969, Henry opened his first abortion clinic in Montreal. Since abortion was only legally allowed in hospitals at that point (and only if a panel of doctors agreed that the mother's life was at risk), this clinic was breaking the law.
"I decided to break the law to provide a necessary medical service because women were dying at the hands of butchers and incompetent quacks," Henry said, according to a 1996 biography by the writer Catherine Dunphy. "I had been in a concentration camp, and I knew what suffering was. If I can ease suffering, I feel perfectly justified in doing so."
Legal problems
Henry opened 20 abortion clinics across Canada, concentrating on areas where he felt women lacked access to reproductive resources. He performed over 10,000 safe abortions and trained more than 100 doctors to perform the procedure. Much of his work was in violation of Canada's strict anti-abortion laws.
His work did not go unremarked; hailed as a hero by pro-choice activists and condemned as a murderer by pro-life protesters, Henry received death threats and was the subject of physical violence: opponents firebombed his Toronto clinic and the police arrested him four times.
The police first raided Henry's clinic in 1970. A jury acquitted him of all crimes, but a subsequent appeal from the Quebec Court of Appeals overturned the acquittal. In 1975, a judge sentenced him to 18 months in prison; he served ten before suffering a heart attack, which resulted in his release.
In 1983, police raided Henry's Toronto clinic again. After several years, his case appeared before Canada's Supreme Court. In January 1988 the court overturned the country's current abortion laws, ruling that women have the right to make their own childbearing decisions when and where they pleased. The verdict solidified Canada as one of the few countries in the world with no federal criminal abortion laws on the books (more specific abortion policies differ between Canada's ten provinces).
A divisive life
Henry devoted his life to providing women with safe, affordable access to contraception. His dogged pursuit of this noble goal came from his own experiences suffering at the hands of the Nazis.
"By fighting for reproductive freedom, and making it possible, I have made a contribution to a safer and more caring society where people have a greater opportunity to realize their full potential," he said in 2005. "Well-loved children grow into adults who do not build concentration camps, do not rape and do not murder."
Henry stopped performing abortions in 2006 after undergoing surgery for a heart bypass. In 2008, he was inducted into the Order of Canada, one of the country's highest honors. His inclusion was strenuously protested by Canada's pro-life activists.
In 2013, 90-year-old Henry suffered a heart attack and passed away. He died having accomplished his goal of decriminalizing abortion at the federal level. Even so, he never stopped fighting for women's rights: As late as 2009, he was embroiled in a legal battle with the province of New Brunswick, which refused to fund abortions at local clinics.
✕
Do not show me this again