This Nonbinary Lesbian Ruled the Harlem Renaissance
by duke_harten, 6 years ago |
3 min read
---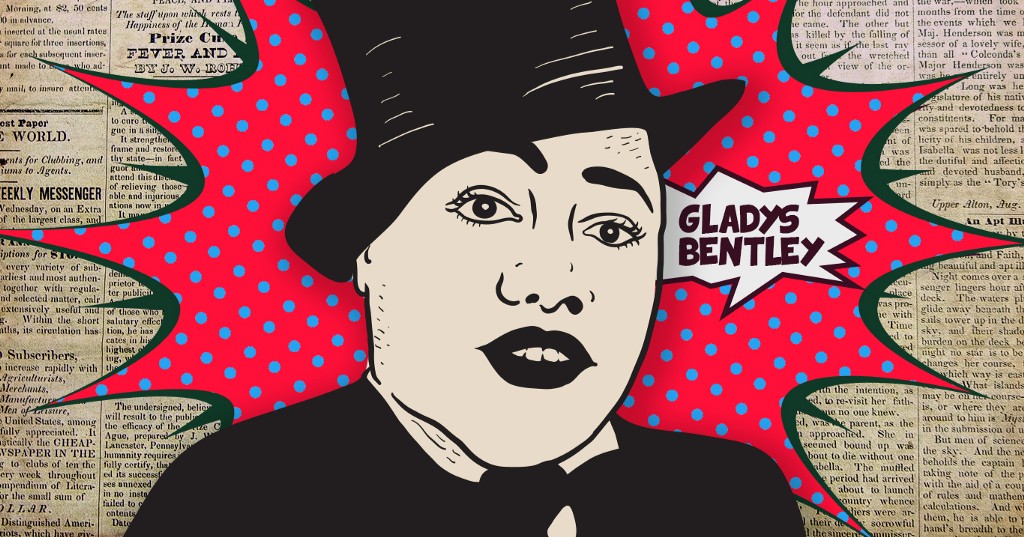 She did it in coattails and a top hat.
Our Unsung Heroes series brings history's unknown badasses out of the footnotes and into the spotlight.
Try being black, female and gay in 1930s America. Chances are you'll pull it off with less verve and success than Gladys Bentley, queen of the Harlem Renaissance.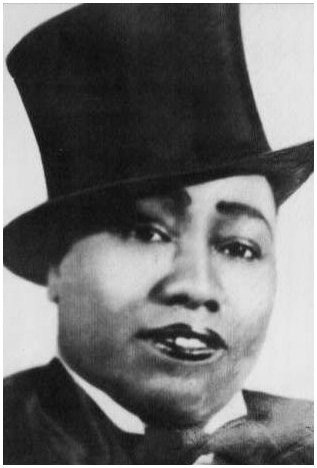 Bentley was born in Philadelphia in 1907. (She'd later claim on a game show to be from Port of Spain, Trinidad — untrue.) Childhood offered the girl little happiness, thanks to her family's financial situation and their inability to accept her sexual orientation. Between wearing her brothers' suits to school and crushing on a female teacher, Gladys won herself a tour of Philly doctors whom her mother hoped could cure the girl of homosexuality.
Fed up with the conversion therapies and familial rejection, Bentley ran away to New York at age 16. Bust Magazine writes:
"This was an excellent choice for a musically talented, gender nonconforming teenager in 1923. By the time Bentley arrived, the Harlem Renaissance was in full swing, with the area the center of African American political, religious, and cultural life in New York, and beyond."
Gladys quickly made a name for herself. After all, it's hard to stay off the radar when you're a 250-pound black woman who wears tuxedos and plays the piano. She began her career singing at "buffet flats" — apartments doubling as unofficial brothels or gambling dens — and then moved up to clubs and speakeasies.
She found fame and success at The Clam House, a small but peopled club on 133rd Street. In 1928–29, Okeh Race Records released eight Bentley singles, and the following year she produced her own 15-minute radio show out of Hoboken, NJ.
In 1931, she scandalized the world even further when she told reporter Louis Sobol she was marrying a white woman (the identity of whom remains unknown). By the mid-30s, Gladys' success had hit fever pitch: She lived on Park Avenue, employed a retinue of servants and was headlining at The Apollo. Not bad for a poor girl from Philadelphia.
The repeal of Prohibition rendered speakeasies obsolete, and New York had less to offer Gladys. In the late 1930s, she moved cross country to live with her mother in Los Angeles. Gigs throughout California kept her afloat for much of the 40s — then, in 1949, came a rumor that celebrated lesbian Gladys Bentley had gone straight.
The Root's Steven J. Niven writes:
"Bentley continued to record and perform but never regained her earlier fame, except for her 1950 appearance on Groucho Marx's You Bet Your Life, and a 1952 interview with Ebony magazine, in which she claimed to have 'overcome' her 'strange affliction' of lesbianism through the ingestion of female hormones."
Nobody's quite sure whether this declaration was a publicity stunt or not. What we do know is that for nearly a full decade, Gladys Bentley ruled the Harlem blues scene as a gender-bending lesbo in coattails and a cane. (Top) hats off to her.
✕
Do not show me this again