Meet The Heroic Cat Lady Who's Fostered 66 Kittens — And Counting
by hannah_poindexter, 7 years ago |
5 min read
---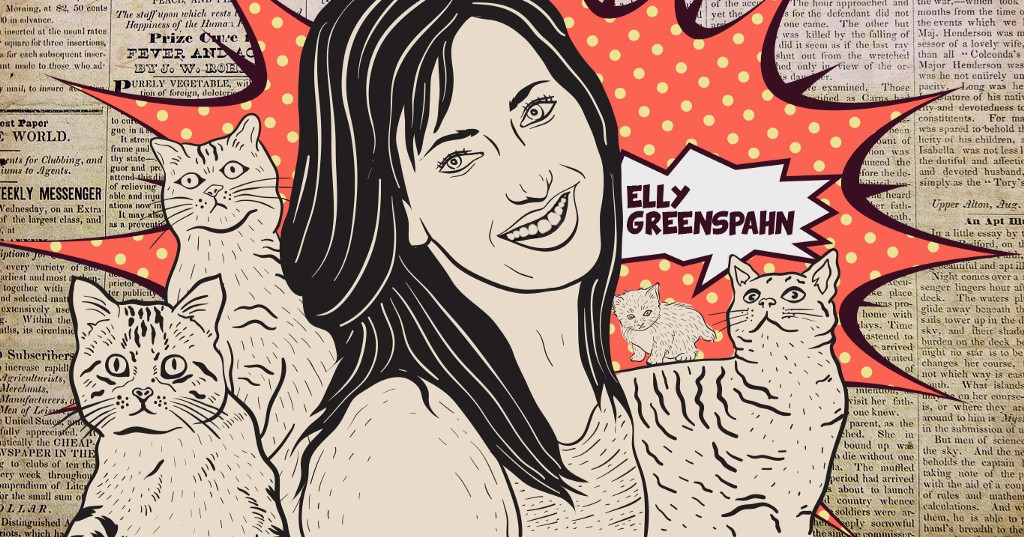 Meet The Heroic Cat Lady Who's Fostered 66 Kittens — And Counting
Our Unsung Heroes series brings history's unknown badasses out of the footnotes and into the spotlight.
On any given day you can find at least seven cats in Elly Greenspahn's Chicago apartment. She's a cat lady, and she likes it that way.
"Some people exercise after work; instead I go home and play with kittens," she told me while we browsed through some truly adorable pictures of her past fosters.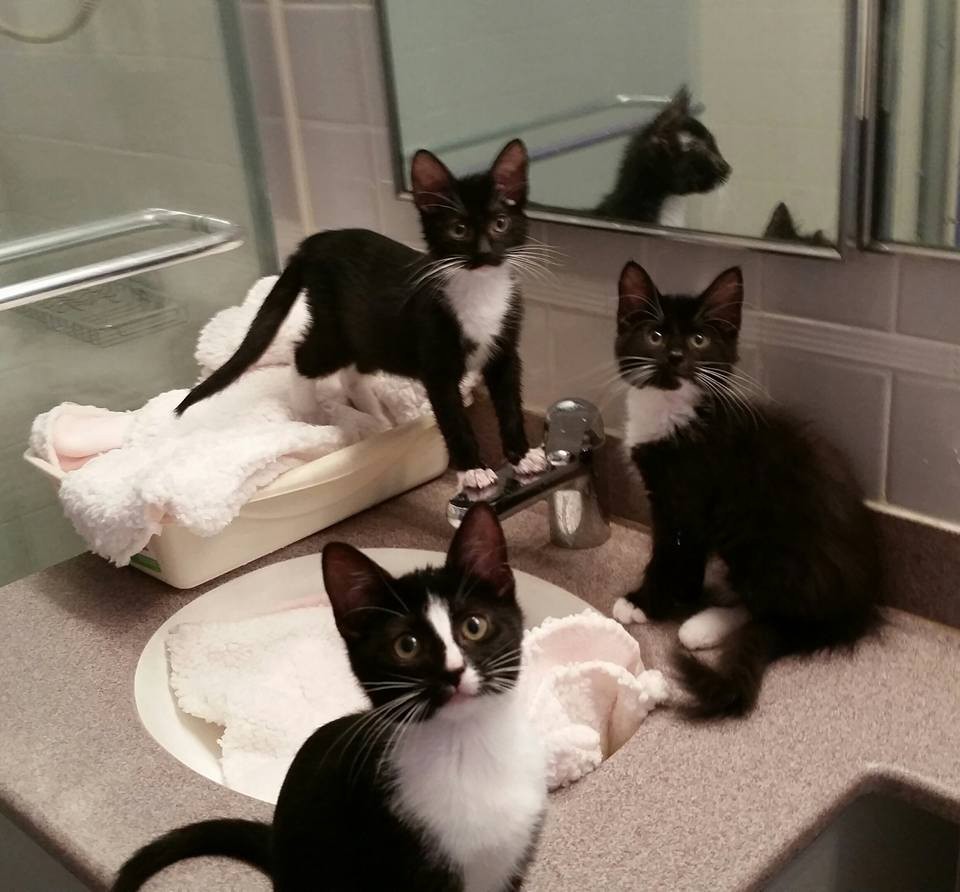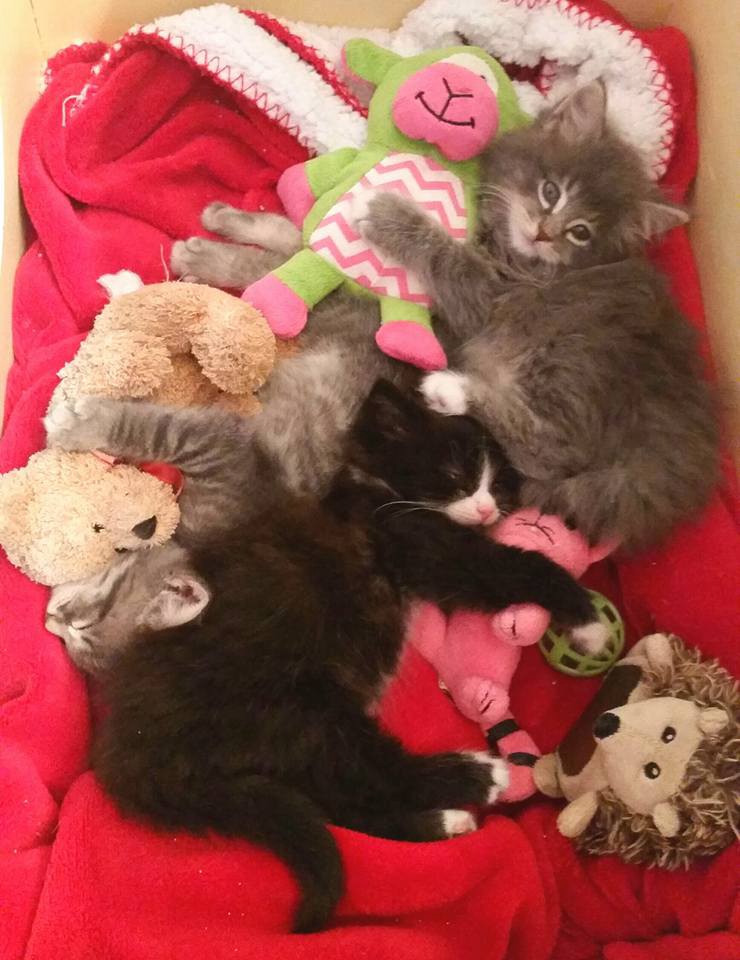 Elly is a foster volunteer for PAWS Chicago, the city's largest no-kill animal shelter and adoption center. She has been an active foster since 2013 and in that short amount of time has saved the lives of 66 kittens.
Animals are constantly being rescued, but due to immense overcrowding at shelters in Chicago (and nationwide), there's simply not enough space to house them. Chicago Animal Care and Control (CACC) reports that 5,146 cats and dogs were euthanized in 2015 alone. The practical response to lowering the euthanasia rate is to perform spay and neuter surgeries to reduce the unwanted population of cats and dogs. Elly's personal response to this staggering statistic is to foster as many animals as she can.
"As a foster, you serve as the bridge between life and death for these animals," Elly explained. "Literally. The rescue can't take in another animal without a foster home for them."
At the PAWS Chicago adoption center, the cats in "Kitty City" live in cage-less rooms and play together like they would in a home environment. This is great for their wellbeing, but also means they all have to be thoroughly medically cleared before moving here, to avoid spreading disease.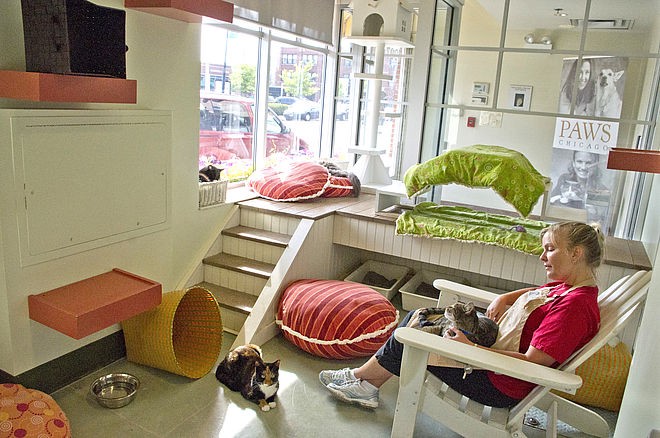 During this medical incubation period, Elly welcomes kittens into her spare bathroom up to seven at a time. The incubation window is usually 2–4 weeks long, depending on each cat's specific medical needs. These can be as straightforward as updating vaccinations, applying flea medication or being spayed or neutered, and as complicated as dental work or heart surgery.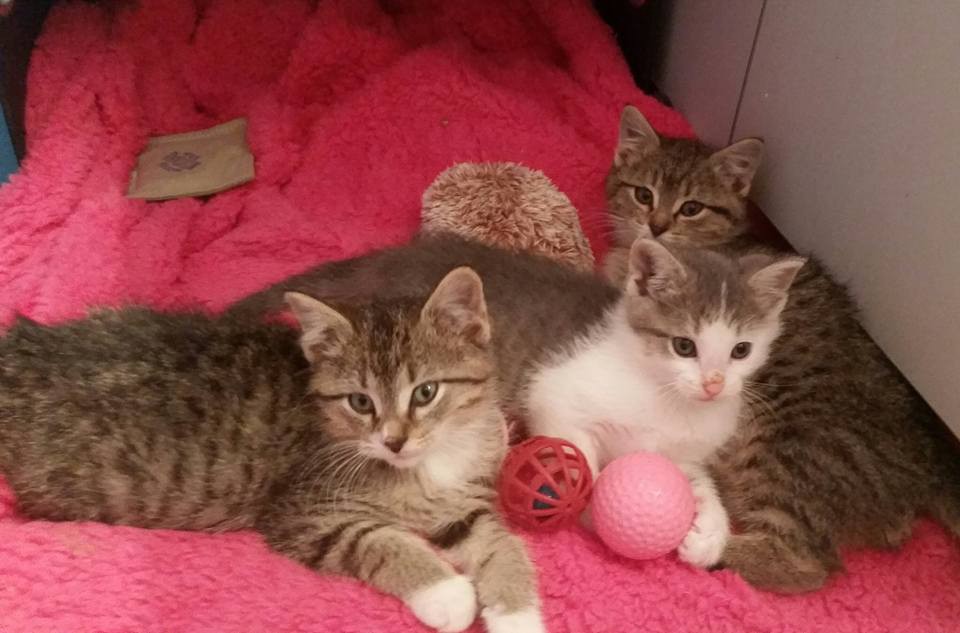 "I like it because there's a start date and an end date for your fosters. It's not like there's an animal coming into your home for a year and you get too attached to say goodbye," Elly reasoned.
She does admit it's always hard to let go of animals you've grown attached to (she has four of her own "foster fails," aka animals she's adopted herself after fostering). She recommends "mac and cheese, ice cream, Netflix and top-shelf vodka" for the sad spells. That, and fostering another group of kittens as soon as possible.
She also has a perfectly logical way of looking at their departure that speaks to the life-saving goodness her fostering allows:
"The thing of the matter is, I would much rather be sad because I'm saying goodbye to an animal as they go on to be adopted into a forever home and have a great life, than feel brokenhearted because a perfectly adoptable animal was euthanized at the city pound because there wasn't any space and there wasn't one single family in Chicago who could step up and foster them. That's a much more heartbreaking situation to get over."
And she's right: Without a willing foster, only a fraction of the animals PAWS Chicago rescued from the pound last year would have been saved.Thanks to an abundant network of fosters, PAWS Chicago can focus on saving as many animals as possible. There are about 200 animals being fostered at any given time and in 2015 alone, 2,841 animals were placed in foster care.
Elly's fostering journey started with her own personal losses: Her father and her two senior cats passed away in the span of just a few months. As a way to get through the mourning period, Elly started fostering, fell in love with it and never looked back. I mean, who wouldn't want to come home to kittens every day?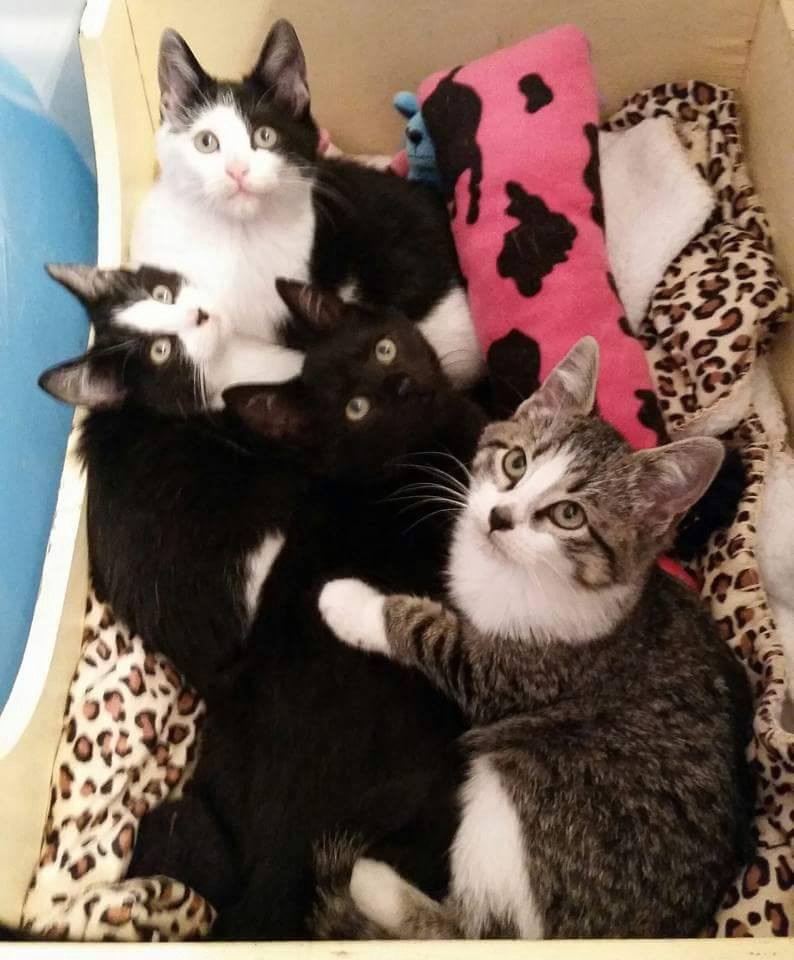 She encourages everyone to give it a try at least once, and emphasized that the reason she loves fostering directly PAWS Chicago is because the staff works with you to make the fostering experience as seamless as possible. Not only will they help choose the right animals for you to foster in your home, but they cover medical and food costs and even have an after-hours hotline for any problems that may arise.
"I did some rough math," Elly told me. "There are about 3 million people living in Chicago, and about 15,000 live cats and dogs brought into CACC in 2015. So if you had approximately 2% of the people in Chicago opening up their homes to foster just once a year, we'd be a no-kill city."
She's right about that, too. To find a foster for those 15,000 animals brought to CACC, only 0.005% of Chicago's population would have to step up. Even if we assumed that half of Chicago's population couldn't feasibly foster, only 1% of the remaining half would have to foster one animal just once a year to save all 15,000.
Of course, the clear goal for fosters like Elly and organizations like PAWS Chicago is to save as many animals as possible, but Elly's experience shows that fostering has a wonderful impact on the fosters themselves, as well. And Elly would know. Her superstar record consists of 66 fosters and counting, and is preparing for her next group already.
"Caring for animals who can't care for themselves…brings a certain level of unconditional love to the world, and a softer kindness to us," Elly says.
If you live in Chicago and would like to become a PAWS foster, find all the information you need to start and get to know the animals looking for a home. And as Elly says, "Go be a hero today!"
✕
Do not show me this again